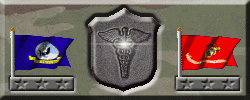 Sunday, March 4th, 2001, marks the 35th anniversary of "Operation UTAH" in Quang Ngai Province, South Vietnam. I had only been back from my hospitalization for three days. Three of my Brother Corpsmen were KIA that day...one of them was posthumously awarded the Navy Cross. They are listed on The Wall, Panel 5E, please remember them in your prayers and church services Sunday. Thank you, Dan "LittleMac" McCarthy

HM3 Lawrence Johnson, HM3 Daniel Birch and HA Samuel Orlando served as FMF Corpsmen with the 2nd Battalion, 7th Marines. Their Marines and fellow Corpsmen will never forget. Semper fi, Docs.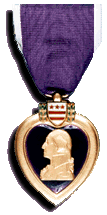 HM3 LAWRENCE EVERETT JOHNSON

Born on Aug. 15, 1939
From Binghamton, New York
Casualty was on Mar. 4, 1966
in Quang Ngai, South Vietnam

Panel 5E - - Line 105

HM3 DANIEL PATRICK BIRCH
Born on Feb. 28, 1946
From Los Angeles, California
Casualty was on Mar. 4, 1966
in Quang Ngai, South Vietnam
Panel 5E - - Line 99

HA SAMUEL GIZZI ORLANDO
Born on Aug. 1, 1944
From Birmingham, Michigan
Length of service 4 years.
Casualty was on Mar. 4, 1966
in Quang Ngai, South Vietnam
Panel 5E - - Line 108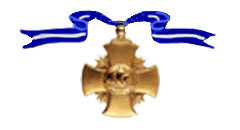 The President of the United States, takes pride in presenting the NAVY CROSS posthumously to:
HOSPITALMAN SAMUEL G. ORLANDO
UNITED STATES NAVY
for service as set forth in the following:
CITATION:
For extraordinary heroism on 4 March, 1966 while serving as Corpsman in Company "H", Second Battalion, Seventh Marines, during Operation UTAH in the Republic of Vietnam.
Upon learning that additional Corpsmen were needed when one of the platoons of his company was particularly hard hit by automatic weapons and heavy mortar fire and was sustaining heavy casualties, Orlando unhesitatingly left his position of relative safety and moved across a barren hill in the face of intense fire to the wounded Marines.
Exercising outstanding professional skill and resourcefulness, he dressed many wounds and helped evacuate casualties, making several daring trips across the fire-swept area. During one of these trips, when he heard a call for more machine-gun ammunition, he quickly acquired the necessary rounds and carried them to the machine-gun position which was in critically short supply.
Hearing the cries of a wounded Marine during an ensuing enemy counter-attack, Orlando crawled forward in a courageous attempt to render aid, but was mortally wounded by enemy fire at the moment he reached his objective.
In sacrificing his own life while saving the lives of many of his comrades, Orlando displayed the highest degree of courage and self-sacrifice. His heroic and inspiring efforts were in keeping the highest traditions of the United States Naval Service.

[ Home ] [ Up ] [ HM2 Gale Felver ] [ HN Harry Bowman ] [ HN Armando Garza Leal, Jr. ] [ HM2 Eugene Hancock ] [ HM2 Michael Kempel, Mike 3/5 ] [ HM2 Chris Pyle, Mike 3/5 ] [ HM2 Wallace Johnson, Mike 3/5 ] [ HM3 Thomas Conklin ] [ HN Russell Wright III ] [ HM3 Larry Yoder ] [ 2/7 Corpsmen ] [ James O'Reilly Memorial ] [ HN David Stewart, India 3/5 ] [ HN David Phelps, Mike 3/5 ] [ HN Edward Drohosky, India 3/5 ] [ HN Roger Olson, India 3/5 ]
FMF Corpsman title graphic by Redeye
7th Marines/Corpsman and Navy Cross graphics by Vic Vilionis