CAPT. JAMES WESTLEY AYERS
Born on Oct. 31, 1934
From MONCKS CORNER, SOUTH CAROLINA
Casualty was on May 26, 1967
in QUANG TIN, SOUTH VIETNAM

Panel 20E - - Line 110


Capt. James Ayers served with the 3rd Battalion, 5th Marines. He was Killed In Action during Operation UNION II. His name stands proudly on the H&S 3/5 Wall of Honor. Semper Fi, Brother Marine. We will never forget.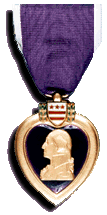 LEST WE FORGET

I was there that day. He was my Comm. Platoon Commander, H/S 3/5, 1st MarDiv

I WAS A MEMBER OF CAPT. AYERS RADIO PLATOON. IT WAS DURING OPERATION UNION II. THE CAPTAIN WAS ATTACHED TO BATTALION HQ. THEY WERE CROSSING A DANGER AREA UNDER FIRE, CAPT. AYERS TOOK A DIRECT HIT WITH A MORTAR. HE NEVER KNEW WHAT HIT HIM. HE WAS A GOOD OFFICER, AND WAS WELL LIKED BY ALL.~Norm Bailey, Sr.
He was CO of "K" Marine Support Battalion during my tour
Captain Ayers was everything a young Marine needed his first CO to be: demanding, fair, honest and interested in us. His first words to me: "Looks like you need to go where I'm going: I'm getting a haircut."

The most telling, to Shore Patrol in Richie's: "Those young (under-aged) men at the bar belong to me. I'll take care of them.

The words that made me proud (when I left "K"): "Good luck, LCpl. Barton; I hope we can serve together again."

He may have said these things to every Marine there, but somehow it seemed that he made them special for me. How many others felt the same way? I visited him at The Wall in 1997.

Semper Fidelis,
~Jim Barton~


(H&S 3/5 graphic by Vic Vilionis, 7th Marines)