CPL. DANIEL MURPHY BENNETT
Born on Nov. 17, 1948
From MOBILE, ALABAMA
Casualty was on Aug. 27, 1970
in QUANG NAM, SOUTH VIETNAM
Panel 7W - - Line 16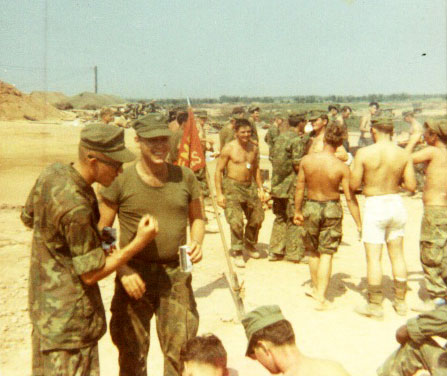 Daniel Bennett (left), Doc Evans, Chuck Bennett (Daniel's brother)
(picture courtesy of Tom Lindsay)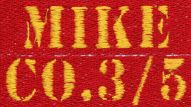 Cpl. Daniel Murphy Bennett
served with the 3rd Battalion, 5th Marines, Mike Company. His name stands proudly on the
Mike 3/5 Wall of Honor
alongside the Marines he fought and died with. Semper fi, Brother Marine. We will never forget.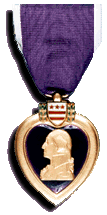 Cpl. Bennett was a squad leader in my platoon, 2nd Plt. M/3/5
Submitted by D.J. Houser, First Sergeant, USMC Retired 1978
Corporal Daniel M. Bennett was the 2nd platoon's 1st squad combat leader for M/3/5. He served with distinction in that position.

Myself, I'd served about 13 years in the Marines when I was assigned as the Platoon Sergeant of the 2nd platoon. Corporal Bennett was there on the job when I was assigned as Platoon Sergeant. Right away I came to realize he had his duties and his fellow Marines as his top priorities. He had a brother who was also a Marine, in Vietnam, serving in another combat unit. Corporal Bennett did not have to be in Vietnam. He chose his own path in the Marines. Everyone in the company recognized his dedication and courage. He set the standard as a GUNG-HO Marine for our platoon. When his life was cut short by a booby trap, he had about a year of service left in the Marine Corps. He had but a couple weeks before he would be sent out of the field and to the rear for preparations for going back to 'THE WORLD'. He did not have a short timer's attitude. He was leading his squad at the time of tripping a booby trap. He was a Marine at heart and a natural leader of Marines. He had participated in many such patrols and knew of the dangers involved in such patrols. Booby traps and sniper fire were always an imminent danger of combat patrols. He knew this and still proceeded with his mission.
The news of the loss of Corporal Bennett spread like wildfire through M Company. Tears were shed and hearts were saddened among the fellow combat Marines of M/3/5. Our comrade Marine Corporal Bennett had made his last patrol. A Marine of such commitment and courage is not forgotten, memories of him live on.

I was his Platoon Sergeant and often his Platoon Commander. From May 1970 till March 1971 my duties were with M/3/5. I was SSgt. D.J. Houser during that time period. Having spent two Vietnam tours with the Marines I can tell you Corporal Bennett is right up there at the top of my list as being a Marine at heart. He represents what Marines are made of. Corporal Bennett had 2 families, his family back home and his Marine Corps family. As I write this it's been about 39 years since his passing - he still lives on in my mind. Both families have reason to be extremely proud of Corporal Bennett as a man and as a Combat Marine. 'Semper Fi' - Corporal Bennett.

Respectfully, D.J. Houser, First Sergeant, USMC Retired 1978
****************************************
One of the Best
Dan was a friendly, easy going guy. We used to kid each other about catching the big bird home as we had come over to Vietnam on the same flight. Dan was walking point when he died. He didn't have to do that, but that was the kind of Marine he was. Dan was a first class Marine, one of the best. We all miss him. Semper Fi Devil Dog!~Randy Pelt, USMC Mike 3/5 1969-70
**********************************
Friend
Dan was a great guy and dependable leader. Dan was a good example for us all. Was such a tragic loss when Dan died. Semper Fi~Tom Lindsay


Rubbing of Daniel Bennett's name taken at The Wall in DC, courtesy of Tom Lindsay, M/3/5
****************
Friend and Fellow Marine
Although it's been a long time it seems like yesterday. To me you died a hero-walking point with a week to go because no one else wanted it. You always set an example to follow, that is how you were. I'll never forget the going away party for your brother Chuck-he said he'll see you in a few weeks. A wish never to be fulfilled. I took the medivac back in to ID you and Doc Kempel. I'll never forget the look on your face. Despite your death you had a peaceful look on your face. So close, yet so far. Miss you always. We all lost too many good friends for nothing. Semper Fi, Dan~Tom Wityak, M Co. 3/5
**********************************