LCpl. William Buckles served with the 3rd Battalion, 5th Marines, Mike Company. He was Killed In Action during the 1968 TET Offensive and was awarded the Silver Star, posthumously. LCpl. Buckles' name stands proudly on the Mike 3/5 Wall of Honor. Semper fi, Brother Marine. We will never forget.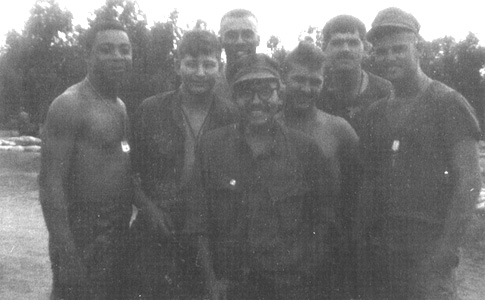 2nd plt.M Co. 3/5, late 1967
William Buckles is on the far right, picture courtesy of Tony Martinez (front, center)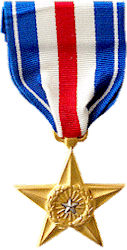 BUCKLES, WILLIAM T.
Silver Star Citation:
The President of the United States takes pride in presenting the Silver Star Medal (Posthumously) to William T. Buckles, Lance Corporal, U.S. Marine Corps, for conspicuous gallantry and intrepidity in action while serving as a Fire Team Leader with Company M, Third Battalion, Fifth Marines, FIRST Marine Division (Reinforced), in connection with operations against the enemy in the Republic of Vietnam.
On the morning of 6 February 1968, Company M was assisting an Army of the Republic of Vietnam unit that was engaged with a numerically superior North Vietnamese force. As the Marines maneuvered toward the enemy positions, they came under a heavy volume of small arms, automatic weapons, and mortar fire and sustained numerous casualties.
Disregarding his own safety, Corporal Buckles moved across the fire-swept area and, evacuating several wounded men to positions of relative safety, skillfully administered first aid to the injured Marines. Observing an enemy machine gun that had his platoon pinned down, he obtained an M-79 grenade launcher and a pistol and fearlessly began maneuvering toward the hostile emplacement. Unhesitatingly moving forward, Corporal Buckles continued his aggressive assault until he was mortally wounded. In large measure due to his heroic actions and resolute determination, the enemy was forced to break contact and flee.
By his courage, intrepid fighting spirit, and selfless devotion to duty in the face of extreme personal danger, Corporal Buckles inspired all who observed him and upheld the highest traditions of the United States Naval Service. He gallantly gave his life for his country.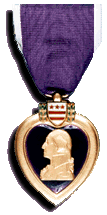 *********************
His Corpsman Always Remembers
I was with him when he died on 2/6/68. He and I both earned Silver Stars and Purple Hearts that day. He paid a much high price. I have always kept him in my thoughts as it was he who helped keep this young rookie alive his first two months in-country. He shared tapes and letters from home, laughs, and tears.


William Buckles grave site
(click to enlarge)
I visited his grave in FL in 1995 and left a Purple Heart and a note for his family. After speaking to his brother, I learned of the effects of his death on his family and other loved ones. If he only knew how his death affected so many people. I'm sure M/3/5 will have a reunion in a better place someday, and joke and coke together again. Semper Fi.~Phil "Doc" Stern (Friend/Doc in M/3/5)


(click to enlarge)
Rubbing of William Buckles' name from The Wall in DC, taken by Phil Stern
********************************************
A great person whom I cared for a lot
I went to school with Bill in Hollywood, Fla. I would love very much to be in contact with his family or friends whom he served with. I served in Viet Nam as well. I was with a Company in 1st Marines in Da Nang near Freedom Hill exc and air base.~Jim Kirby
********************************************

We were high school classmates
I can still remember the good times we had in school (South Broward High School). All this time since then, and I will always remember you as a great person and a good friend. Thanks. ~Michael
********************************************