2/LT. JOHN GEYER CORR
Born on July 25, 1944
From WILTON, CONNECTICUT
Casualty was on Dec. 28, 1967
in QUANG NAM, SOUTH VIETNAM

Panel 32E - - Line 85
2/Lt. John Corr served with the 3rd Battalion, 5th Marines, India Company. His name stands proud on the India 3/5 Wall of Honor alongside the Marines he fought and died with. We will never forget. Semper fi, Brother Marine.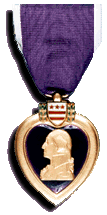 One of his men, A good Marine

This was one of my platoon commanders. I know I will miss this Marine, as he was a friend to me. I served by his side, and under his leadership even on the day he died. I will never forget this man, and what he meant to his men. Semper Fi, my friend. Semper Fi! ~ ~Curtis Eidson

**************************************************
LT. CORR, THE 6 WANTS YOU
THIS MAN WAS MY MOIR IN NAM. I WAS HIS RADIOMAN UNTIL HE CAME BACK FROM THE CO'S MEETING, AND TOLD ME TO PACK MY GEAR FOR I WAS GOING TO BE THE COMPANY'S RADIOMAN. I PLENTLY TOLD HIM NO WAY. I WAS HIS, DIDN'T WANT TO GO TO BE THE SKIPPER'S RADIOMAN. HE ORDERED ME TO GO. THEN TOLD ME THAT I WAS HIS CHOICE FOR THE JOB. LT. THANKS, BUT I STILL WANTED TO STAY WITH YOU, BUT IT WAS FOR THE BEST FOR I COULD TAKE CARE OF 2ND PLATOON BETTER THAT WAY.

IT BROKE MY HEART WHEN THAT DAY CAME AND THEY SAID THAT JC WAS KILLED. IT TOOK A LONG TIME TO FIND YOU ON THE WALL, BUT I NEVER FORGOT YOU, AND NEVER WiLL, MY FRIEND. FOR YOU LIVE IN ME EVERY DAY THAT I AM HERE ON THIS EARTH. YOU, AND THE WHOLE COMPANY, WILL ALWAYS BE IN MY HEART FOREVER, SIR, UNTIL I AM WITH YOU TO BE YOUR RADIOMAN IN HEAVEN.

SEMPER FI, MY FRIEND! INDIA OUT!
~JERRY BAIN~
2ND PLATOON RADIOMAN