CPL. JOHN PAUL FRANCIS
Born on Feb. 7, 1947
From REESE, MICHIGAN
Casualty was on June 3, 1967
in QUANG TIN, SOUTH VIETNAM
HOSTILE, GROUND CASUALTY
GUN, SMALL ARMS FIRE
Panel 21E - - Line 45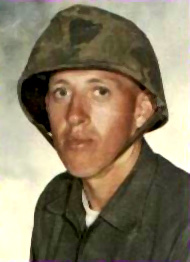 John Paul Francis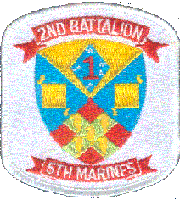 Cpl. John Paul Francis served with the 2nd Battalion, 5th Marines, F Co. He was Killed In Action during Operation UNION II when 2d platoon of Company F was pinned down in the open paddy area by intense fire from two concealed machineguns. His name stands proudly on the 2/5 Wall of Honor alongside the Marines and Corspman he fought and died with. Semper Fi, Brother Marine. We will never forget.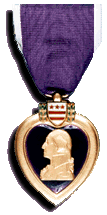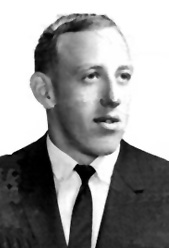 He was my Uncle
You were killed before I was even thought of being born, yet you were my dear, lost Uncle John that I miss so greatly. I have asked Mom about you carefully, never to push, but always wanting to know more, still not knowing why.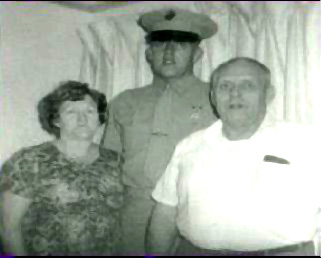 John with his parents

Though I never knew you, I often thought of you. I believe you are with me everyday. You now have Grandma and Grandpa with you, they lived a long, wonderful life, but I know were glad to go home to you. God bless you all. My life is not empty because you are gone, but full because you lived. I will never stop trying to learn all I may about you and keep your memory alive.

I love you Uncle John, you will never be forgotten. I am desperately trying to learn more about you, my dear Uncle John. I hope that posting this will encourage ANY AND ALL THAT KNEW YOU TO CONTACT ME.

Dana Jefferson
Dana_3402@hotmail.com

Big guy- Big heart

Friends from boot camp. Real happy I have gotten this opportunity to say good-bye to a really big man, with a really big heart! Gone, but not forgotten "Big Guy". Cpl. Danny C. Dickens, USMC 1/7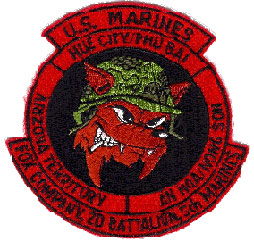 CAPT. JAMES ALBERT GRAHAM
Captain, U.S. Marine Corps
Company F, 2d Battalion, 5th Marines, 1st Marine Division

Medal of Honor Citation

For conspicuous gallantry and intrepidity at the risk of his life above and beyond the call of duty. During Operation UNION II, the 1st Battalion, 5th Marines, consisting of Companies A and D, with Capt. Graham's company attached launched an attack against an enemy occupied position with 2 companies assaulting and 1 in reserve. Company F, a leading company, was proceeding across a clear paddy area 1,000 meters wide, attacking toward the assigned objective, when it came under fire from mortars and small arms which immediately inflicted a large number of casualties.

Hardest hit by the enemy fire was the 2d platoon of Company F, which was pinned down in the open paddy area by intense fire from 2 concealed machineguns. Forming an assault unit from members of his small company headquarters, Capt. Graham boldly led a fierce assault through the second platoon's position, forcing the enemy to abandon the first machinegun position, thereby relieving some of the pressure on his second platoon, and enabling evacuation of the wounded to a more secure area.

Resolute to silence the second machinegun, which continued its devastating fire, Capt. Graham's small force stood steadfast in its hard won enclave.

Subsequently, during the afternoon's fierce fighting, he suffered 2 minor wounds while personally accounting for an estimated 15 enemy killed. With the enemy position remaining invincible upon each attempt to withdraw to friendly lines, and although knowing that he had no chance of survival, he chose to remain with 1 man who could not be moved due to the seriousness of his wounds.

The last radio transmission from Capt. Graham reported that he was being assaulted by a force of 25 enemy soldiers; he died while protecting himself and the wounded man he chose not to abandon. Capt. Graham's actions throughout the day were a series of heroic achievements.

His outstanding courage, superb leadership and indomitable fighting spirit undoubtedly saved the second platoon from annihilation and reflected great credit upon himself, the Marine Corps, and the U.S. Naval Service. He gallantly gave his life for his country.


2nd Bn. 5th Marines Also Killed In Action 3 June 1967
SGT. GERALD LEVIE ACKLEY
Born on Nov. 19, 1946
From DUNNIGAN, CALIFORNIA
Casualty was on June 3, 1967
in QUANG TIN, SOUTH VIETNAM
HOSTILE, GROUND CASUALTY
GUN, SMALL ARMS FIRE
Panel 21E - - Line 41
LCPL. STEPHEN A BALTERS, JR.
Born on Jan. 21, 1948
From SAN JOSE, CALIFORNIA
Casualty was on June 3, 1967
in QUANG TIN, SOUTH VIETNAM
HOSTILE, GROUND CASUALTY
GUN, SMALL ARMS FIRE
Panel 21E - - Line 41

LCPL. RICHARD LEE BLASEN
Born on Sept. 23, 1946
From WHEATON, ILLINOIS
Casualty was on June 3, 1967
in QUANG TIN, SOUTH VIETNAM
HOSTILE, GROUND CASUALTY
GUN, SMALL ARMS FIRE
Panel 21E - - Line 41
PFC. LARRY NEAL BOATMAN
Born on Sept. 15, 1948
From CADDO, OKLAHOMA
Casualty was on June 3, 1967
in QUANG TIN, SOUTH VIETNAM
HOSTILE, GROUND CASUALTY
GUN, SMALL ARMS FIRE
Panel 21E - - Line 41
LCPL. ARTHUR MALCOLM BYRD
Born on June 6, 1943
From HOUSTON, TEXAS
Casualty was on June 3, 1967
in QUANG TIN, SOUTH VIETNAM
HOSTILE, GROUND CASUALTY
GUN, SMALL ARMS FIRE
Panel 21E - - Line 42
PFC. JIMMY RAY CROOK
Born on Aug. 1, 1946
From AUSTELL, GEORGIA
Casualty was on June 3, 1967
in QUANG TIN, SOUTH VIETNAM
HOSTILE, GROUND CASUALTY
GUN, SMALL ARMS FIRE
Panel 21E - - Line 42
LCPL. WILLIAM STANLEY DAUGHERTY
Born on Mar. 2, 1948
From EVANSVILLE, INDIANA
Casualty was on June 3, 1967
in QUANG TIN, SOUTH VIETNAM
HOSTILE, GROUND CASUALTY
GUN, SMALL ARMS FIRE
Panel 21E - - Line 43
LCPL. JAMES JEROME DEASEL, JR.
Born on Mar. 11, 1947
From BALTIMORE, MARYLAND
Casualty was on June 3, 1967
in QUANG TIN, SOUTH VIETNAM
HOSTILE, GROUND CASUALTY
GUN, SMALL ARMS FIRE
Panel 21E - - Line 43
PFC. MARION LEE DIRICKSON
Born on Jan. 8, 1948
From TONKAWA, OKLAHOMA
Casualty was on June 3, 1967
in QUANG TIN, SOUTH VIETNAM
HOSTILE, GROUND CASUALTY
GUN, SMALL ARMS FIRE
Panel 21E - - Line 41

HM3 THOMAS STEPHEN DONOVAN
Born on June 2, 1945
From NATICK, MASSACHUSETTS
Casualty was on June 3, 1967
in QUANG TIN, SOUTH VIETNAM
HOSTILE, GROUND CASUALTY
GUN, SMALL ARMS FIRE
Panel 21E - - Line 44
PFC. LAWSON DOUGLAS GERARD
Born on Feb. 15, 1948
From SANTA MONICA, CALIFORNIA
Casualty was on June 3, 1967
in QUANG TIN, SOUTH VIETNAM
HOSTILE, GROUND CASUALTY
GUN, SMALL ARMS FIRE
Panel 21E - - Line 45
CAPT. JAMES ALBERT GRAHAM
Born on Aug. 25, 1940
From FROSTBURG, MARYLAND
Casualty was on June 3, 1967
in QUANG TIN, SOUTH VIETNAM
HOSTILE, GROUND CASUALTY
GUN, SMALL ARMS FIRE
Panel 21E - - Line 46
2LT. STRAUGHAN D. KELSEY, JR.
Born on July 14, 1943
From INDIALANTIC, FLORIDA
Casualty was on June 3, 1967
in QUANG TIN, SOUTH VIETNAM
HOSTILE, GROUND CASUALTY
GUN, SMALL ARMS FIRE
Panel 21E - - Line 47
PFC. MICHAEL DAVID MC'CANDLESS
Born on Jan. 17, 1949
From COLUMBUS, OHIO
Casualty was on June 3, 1967
in QUANG TIN, SOUTH VIETNAM
HOSTILE, GROUND CASUALTY
GUN, SMALL ARMS FIRE
Panel 21E - - Line 49
PFC. DENNIS EUGENE MONFILS
Born on Feb. 17, 1948
From RIVERSIDE, CALIFORNIA
Casualty was on June 3, 1967
in QUANG TIN, SOUTH VIETNAM
HOSTILE, GROUND CASUALTY
GUN, SMALL ARMS FIRE
Panel 21E - - Line 48
PFC. KEITH MILTON MOSER II
Born on Sept. 25, 1946
From LOWELL, MICHIGAN
Casualty was on June 3, 1967
in QUANG TIN, SOUTH VIETNAM
HOSTILE, GROUND CASUALTY
GUN, SMALL ARMS FIRE
Panel 21E - - Line 48
CPL. GARY MALCOLM O'BRIEN
Born on July 23, 1946
From ORLANDO, FLORIDA
Casualty was on June 3, 1967
in QUANG TIN, SOUTH VIETNAM
HOSTILE, GROUND CASUALTY
GUN, SMALL ARMS FIRE
Panel 21E - - Line 50
LCPL. JOHN RALPH PAINTER, JR.
Born on July 30, 1942
From PALMDALE, CALIFORNIA
Casualty was on June 3, 1967
in QUANG TIN, SOUTH VIETNAM
HOSTILE, GROUND CASUALTY
GUN, SMALL ARMS FIRE
Panel 21E - - Line 50
LCPL. BENJAMIN F PELZER II
Born on Jan. 12, 1948
From COLUMBIA, SOUTH CAROLINA
Casualty was on June 3, 1967
in QUANG TIN, SOUTH VIETNAM
HOSTILE, GROUND CASUALTY
GUN, SMALL ARMS FIRE
Panel 21E - - Line 50
PFC. ROBERT RICHARDSON
Born on Aug. 9, 1948
From AUGUSTA, GEORGIA
Casualty was on June 3, 1967
in QUANG TIN, SOUTH VIETNAM
HOSTILE, GROUND CASUALTY
GUN, SMALL ARMS FIRE
Panel 21E - - Line 51
CPL. KARL BALTHASAR RISCHE, JR.
Born on Sept. 30, 1947
From MILWAUKEE, WISCONSIN
Casualty was on June 3, 1967
in QUANG TIN, SOUTH VIETNAM
HOSTILE, GROUND CASUALTY
GUN, SMALL ARMS FIRE
Panel 21E - - Line 51
2LT. CHARLES JOSEPH SCHULTZ
Born on Sept. 30, 1944
From METUCHEN, NEW JERSEY
Casualty was on June 3, 1967
in QUANG TIN, SOUTH VIETNAM
HOSTILE, GROUND CASUALTY
GUN, SMALL ARMS FIRE
Panel 21E - - Line 52
PFC. CLIFFORD SHEPHERD
Born on June 26, 1947
From DAYTON, OHIO
Casualty was on June 3, 1967
in QUANG TIN, SOUTH VIETNAM
HOSTILE, GROUND CASUALTY
GUN, SMALL ARMS FIRE
Panel 21E - - Line 52
PFC. JAMES ALLAN WEED
Born on May 18, 1948
From TACOMA, WASHINGTON
Casualty was on June 3, 1967
in QUANG TIN, SOUTH VIETNAM
HOSTILE, GROUND CASUALTY
GUN, SMALL ARMS FIRE
Panel 21E - - Line 54
LCPL. JERELD EUGENE WESTPHAL
Born on Apr. 16, 1945
From BETHEL, KANSAS
Casualty was on June 3, 1967
in QUANG TIN, SOUTH VIETNAM
HOSTILE, GROUND CASUALTY
GUN, SMALL ARMS FIRE
Panel 21E - - Line 54
2nd Battalion, 5th Marines, F Company website
2nd Battalion, 5th Marines website
(2/5 and F/2/5 logo graphics courtesy of 2/5 and F/2/5 websites)