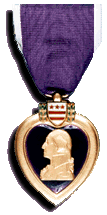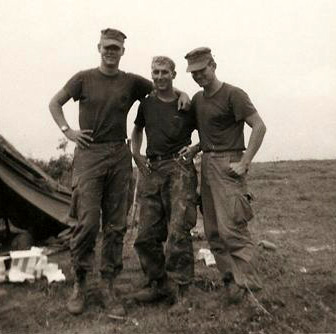 Joey Freeman (left), Ron Thayer, Les Thompson
(picture courtesy of Ron Thayer)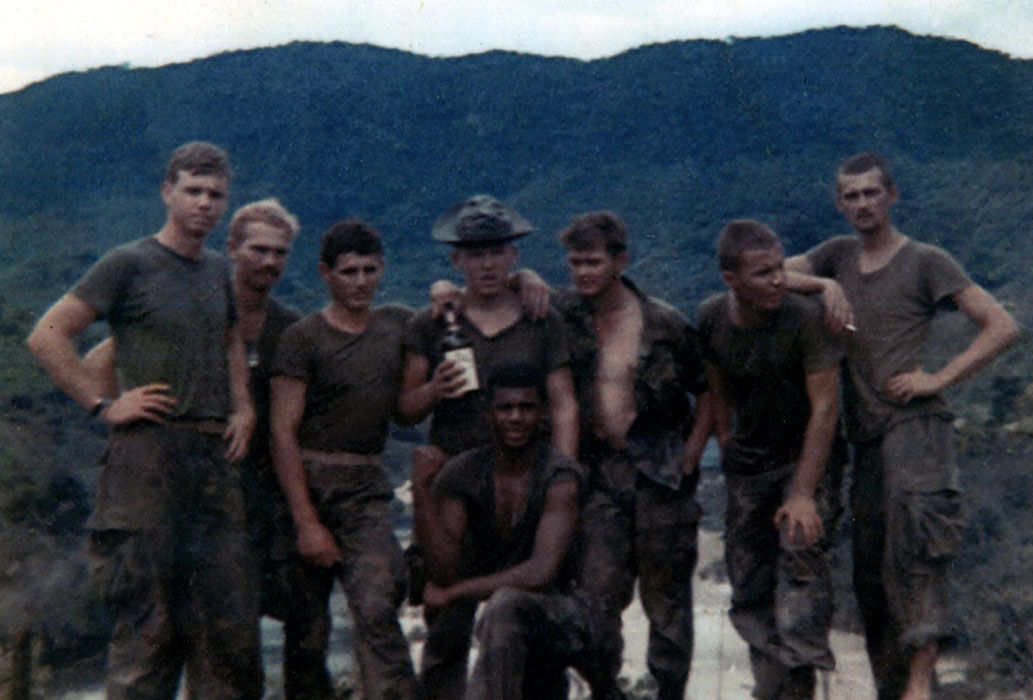 1st squad, 1st plt. "M" Co. 3/5
Standing from L-R: Joey Freeman, Ron Christiansen (Millville, CA), Les Thompson (Orlando, FL), Richard Reed (Knoxville, IA), Mike Alden (Manly, IA), David Johnston (Pinkerting, Ohio), Simpson, and kneeling, Luther Maxwell (only known picture of Luther, unless someone else has one they don't know about).To anyone not aware, Christiansen, Thompson, and Johnston were K.I.A. on Hill 332 in March 1969. Also in rememberance K.I.A. on 332, Dennis Merryman.
******************************************************
We will never forget you
Joey, you are not fogotten. Many of us former Marines who knew you are looking for this Memorial site for you. I am fortunate to have found this site, so I may say what I need to you. You are honored by the proud, missed by the Marines who knew you. We who knew you in "M" 3/5, we will never forget you. Your family and friends, we all love you! When you were laid close to my position after that unforgiving day, the Marines who laid you there never thought how proud I felt that I could be near you through that night and keep a guard out for you. This was a secret honor, Joey. I pray you are happy and at ease. You earned this right. You gave your life for what you believed in. You are most honored and missed.
Respectfully,
Michael Alden
***********************
High School Friends