CPL. JOHN DAVID ROGERS
Born on Dec. 10, 1946
From ALBUQUERQUE, NEW MEXICO
Casualty was on May 26, 1967
in QUANG TIN, SOUTH VIETNAM
HOSTILE, GROUND CASUALTY
ARTILLERY, ROCKET, or MORTAR
Panel 20E - - Line 123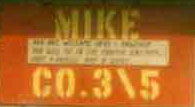 Cpl. John Rogers

served with the 3rd Battalion, 5th Marines, Mike Company. He was Killed In Action during Operation UNION II. His name stands proudly on the

Mike 3/5 Wall of Honor

. Semper fi, Brother Marine. We will never forget.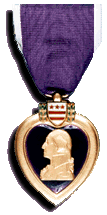 Remembering John Rogers
The day Rogers died, he was with the 60s squad when they took a mortar round. Killed several at the same time. Rogers was my friend, even though I was his Gunny and somewhat older than him. I used to look for him to share a smoke and coffee. He made the best c-rat coffee in a b-rat can. He was a great kid!
Semper fi,
Denny Dinota
GySgt. M Co. 3/5
I visited with John just days before his death. He was my locker partner in High School. I am just happy that I was able to see him one last time before he left us. Say a prayer for them so they know they are remembered. Then say a prayer for us who can't forget.


Don Greene
E/2/5

My husband Brad also served with M Co. 3/5, only several months later than John Rogers. He didn't know John, but they share the same birthday. This coming 10 December, and every year after, I will say a prayer in my heart for this young Marine who gave his all.

God bless,
Debbe Reynolds