LCPL. AMOS DAVID LAWSON
Born on Apr. 21, 1948
From CINCINNATI, OHIO
Casualty was on June 18, 1968
in QUANG NAM, SOUTH VIETNAM
HOSTILE, GROUND CASUALTY
OTHER EXPLOSIVE DEVICE
Panel 56W - - Line 24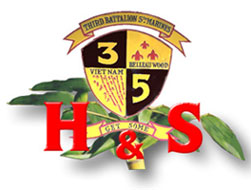 LCpl. Albert David Lawson
served with the 3rd Battalion, 5th Marines, H&S Company. He was Killed In Action during Operation MAMELUKE THRUST. His name stands proudly on the
H&S 3/5 Wall of Honor.
Semper fi, Brother Marine. We will never forget.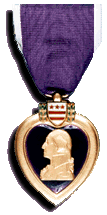 Fellow Marine

We went thru all our training together, and got sent to different outfits in Nam.
You were a good friend, and are thought of often.
Semper Fi, my friend.
David Crawley
rocketsup@charter.net
Thursday, April 18, 2002

Remembering A Friend
I went to junior high school with Dave back here in Cincinnati. He was a quiet guy and kind of a good looker. Very friendly, but the kind of guy you wouldn't want to cross. Many fond memories.
Ray Shell
sgpep1@fuse.net
Tuesday, November 30, 1999