PFC. RAYMOND NEAL MC INTYRE
Born on June 8, 1949
From FOSTORIA, OHIO
Casualty was on June 15, 1968
in QUANG NAM, SOUTH VIETNAM
HOSTILE, GROUND CASUALTY
GUN, SMALL ARMS FIRE
Panel 57W - - Line 23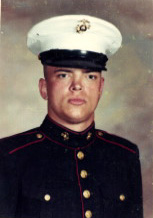 Raymond McIntyre
Pfc. Raymond McIntyre
served with the 3rd Battalion, 5th Marines, India Company He was Killed In Action during Operation MAMELUKE THRUST. His name stands proud on the
India 3/5 Wall of Honor.
Semper Fidelis, Brother Marine.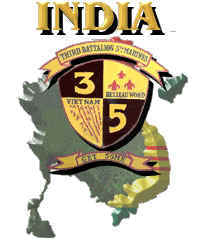 My Cousin Ramie
You are loved and missed by one and all. When we lost you we realized how short life could be. Not a day goes by that you don't cross our thoughts at one point or another. You lived a life much too short. We worried so about you while you were in Viettnam only to have our worst thoughts come true. It was so hard to accept that you would not be coming home to us as we had so hoped, but we know you are in a better place and we will all be together agian at a later time. You are so loved.
Mom-Joe-Aunt Maren-Judy
Judy Zachrich