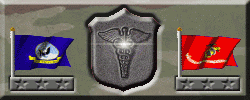 HN ROGER LEWIS OLSON
Born on Oct. 20, 1947
From FT. DODGE, IOWA
Casualty was on Mar. 26, 1968
in THUA THIEN, SOUTH VIETNAM
HOSTILE, GROUND CASUALTY
OTHER EXPLOSIVE DEVICE
Panel 46E - - Line 38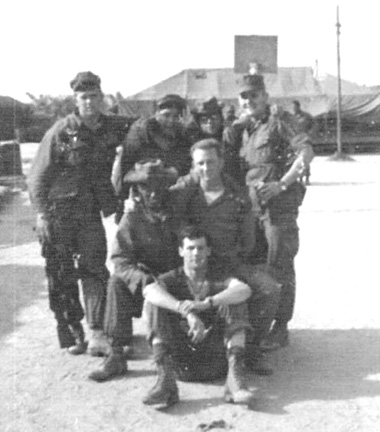 Sitting in front is Roger (Doc) Olson.
Kneeling: August (Gus) Howard, Michael Hulsey;
Standing: Gunny Gunderson, Boyd (Chief) Chegup (Ute Indian), Eddie Garcia, Charles (Chunky) Stonebreaker.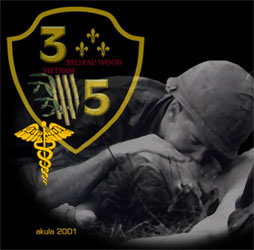 HN Roger Olson served with the 3rd Battalion, 5th Marines, India Company. His name stands proudly on the India 3/5 Wall of Honor. Semper Fi, Doc, we will never forget.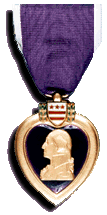 Fellow Hospital Corpsman
Roger was my friend. We worked together on a surgical ward at Camp Pendleton in 1967. We cared for the wounded that had returned from the war. We changed dressings, administered medications, removed sutures helped guys to the bathroom, just whatever needed to be done.

Roger was a very good Corpsman. He had compassion for other people. He was just a real nice guy. As I sit here now at the age of 52, it seems so unjust that Roger's life ended so early. Roger would have made a difference in this world had he not been taken so early. It's been thirty years, and I think of him often.

Marshall Thompson

Same Corps School Class

Roger Olson was in my Corps School Class in San Diego, California. We were in company 21-67 and graduated in December of 1966. I didn't know Roger real well, but I'm sure he was an excellent Corpsman. I arrived in country on December 19, 1967 and I see he arrived in country on December 15, 1967. He gave the ultimate sacrifice and he is not forgotten. RIP, Roger.
Rick Zunino