PFC. GARY CARL SEYMOUR
Born on June 26, 1949
From HAZEL PARK, MICHIGAN
Casualty was on June 15, 1968
in QUANG NAM, SOUTH VIETNAM
HOSTILE, GROUND CASUALTY
Panel 57W - - Line 31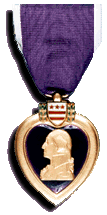 Pfc. Gary Seymour served with the 3rd Battalion, 5th Marines, India Company. He was Killed In Action during Operation MAMELUKE THRUST. His name stands proudly on the India 3/5 Wall of Honor. Semper Fidelis, Brother Marine.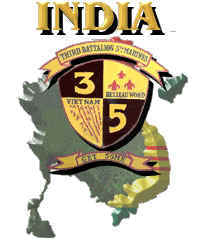 SEMPER FI, MARINE

It was an honor to have known Gary. He wasn`t with us very long in Vietnam, but all who knew him liked him. He always did his duty, and did it very well. I am very proud to have had him in my section. You will not be forgotten, Marine Brother.

"We few, we happy few, we band of brothers, for he today that sheds blood with me, shall be my brother."
Rodney S. Johnson (Bones)
Section Leader (Guns), India 3/5
10/67-11/68
Friend and Fellow Marine
The people of India 3/5 will always remember this our friend.
Semper Fi, our friend! Curtis Eidson, I/3/5