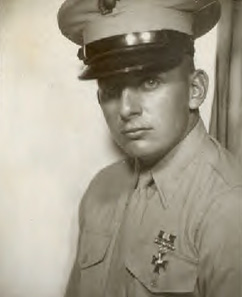 PFC Rick Maddy USMC/Ret/medical
1st Div 3/5 Kilo Co 0311
3rd Platoon Jan-Feb 28, 1968

Welcome Home
Young and restless, so many different places
Be a Marine, see the world, a multitude of faces.
Freeways and flyways, boot camp, I'm taken aback
I've waited a long time to hear "Semper Fi, Mac."

Black, white, all the races - boys - the all-American
Come one, come all, let's help our fellow man
There is trouble, let's go and be a big brother
We're off to kill, to hell with love of one another

The hippies back home are carrying signs
If you're in uniform, you're out of line
Abbie's back home burnin' the flag - political tool
We're putting another boy in a body bag - political fool

They say we are killing babies: God, how come?
By the people, for the people, they call us scum
NO! NO! We're just dying in the mud: that's all
Khe Sanh, the Mekong, Hill 881: patriots standing tall

Home again. Survivor's guilt. No justice for the dead
A little sleep here, some there, no comfort in the head
Screaming inside, looking for release. Please come out!
We never lost a battle, only the war: defeated no doubt.

Twenty years later I hear applauding and "Hurray."
Your parades and "WELCOME HOME" - too late I say.
Be proud? Because in battle I lived and did not fall?
Just welcome those on that cold, black granite Wall.
~Rick Maddy~
Kilo Co. 3/5