CPL. JAMES WILLIAM CASTOR
Born on Sept. 24, 1948
From NATOMA, KANSAS
Casualty was on Aug. 13, 1969
in QUANG NAM, SOUTH VIETNAM
Panel 19W - - Line 29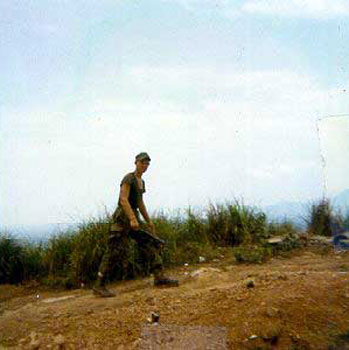 James Castor
(Picture courtesy of Roger McCann, I/3/5)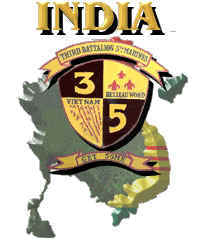 Cpl. James W. Castor served with the 3rd Battalion, 5th Marines, India Company. His name stands proudly alongside his fellow Marines and Corpsmen on the India 3/5 Wall of Honor.

James Castor and India 3/5, 1st Platoon Marines
(Picture courtesy of Tom McCracken, I/3/5)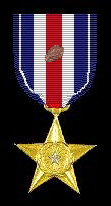 The President of the United States takes pride in presenting the SILVER STAR MEDAL posthumously to:
CORPORAL JAMES W. CASTOR
UNITED STATES MARINE CORPS

For service as set forth in the following

CITATION:

For conspicuous gallantry and intrepidity while serving as a Squad Leader with Company I, Third Battalion, Fifth Marines, First Marine Division in connection with combat operations against the enemy in the Republic of Vietnam.

On 13 August 1969, Company I was participating in a battalion-sized search and destroy operation in Quang Nam Province when the Marines came under a heavy volume of mortar, machine gun, and automatic weapons fire from a hostile unit occupying concealed emplacements in a tree line.

Observing one wounded Marine fall in a dangerously exposed position, Corporal Castor, with complete disregard for his own safety, fought his way across the fire-swept terrain toward his companion but, upon attaining his objective, sustained a wound which severed an artery. Ignoring his painful injury, he rendered medical assistance to the casualty until he was satisfied that the man would recover.

Remaining in the dangerous area, he then attempted to treat his own extensive wound, but collapsed and succumbed to his injury without having informed anyone that he had been wounded. His heroic actions and determined efforts inspired all who observed him and were instrumental in saving the life of a fellow Marine.

By his courage, bold initiative and selfless devotion to duty in the face of grave personal danger, Corporal Castor upheld the highest traditions of the Marine Corps and of the United States Naval Service. He gallantly gave his life in the service of his country.
For the President,
H. W. BUSE, JR.
LIEUTENANT GENERAL, U.S. MARINE CORPS
COMMANDING GENERAL, FLEET MARINE FORCE, PACIFIC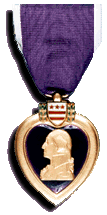 Also Killed In Action 13 August 1969
Sgt. John Ben Valdez
KIA 13 August 1969
LCpl. James A. Norris
KIA 13 August 1969
Pfc. James William Davis
KIA 13 August 1969
***********************************************
Comrade-in-Arms
I lay wounded, me and my gun team were pinned down by heavy fire. Castor came across a kill zone to lend a hand. He died for this valiant act, no one has sung his praises. He was kind and courageous. He died as he lived with character and dignity. He gave his life for the simple idea that one should be involved. A life should make a difference. His did to me. The world would have be a better place if he were still in it. Richard Williams, I/3/5

*******************************************
Fellow Marine
Jim was the greatest guy you would ever want to meet. Everyone had a world of respect and love for him. He was always thinking of others and putting other peoples' needs ahead of himself. He was just a wonderful guy.
Semper fi,
Jimmie Christy, I/3/5
*************************************************
Went through Boot Camp together
I went through boot camp with James in San Diego. I lost track of James after that. I remember him as a great guy, and I'm glad that I had the opportunity to know him for a short time.
Steve Deming
**********************************************
Friends don't forget
Jimmy lived a thousand deaths haunted by those who went before him. His fight began when he was young. He went to Vietnam knowing his chances were slim of returning. But still he put his hand up, swore his pledge, and gave his life. There are still those of us who remember him with fondness and sadness. Be at peace Jimmy.
Sandra Boyd DeCarlo
*************************************
Jim
I remember the 1968 Senior Prom at NHS and PHS, your red '55 Chevy, some cold beer, Sandra, Debbie, and some of the people we ran around with. But most of all, I remember your friendship. You'll always be a part of my life. Thanks for serving. Stuart
*************************************