LCPL. RICHARD WAYNE CRAWFORD
Born on Feb. 10, 1948
From WALLKILL, NEW YORK
Casualty was on Sept. 6, 1967
in QUANG TIN, SOUTH VIETNAM
HOSTILE, GROUND CASUALTY
GUN, SMALL ARMS FIRE
Panel 26E - - Line 7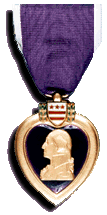 LCpl. Richard Crawford served with the 3rd Battalion, 5th Marines, India Company. He was Killed In Action during Operation SWIFT. His name stands proudly on the India 3/5 Wall of Honor. Semper fi, Brother Marine. We will never forget.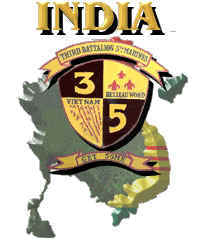 My close friend in Viet Nam

I'm so proud to have served with Dick, and to remember him as a close friend. He was my New York buddy, and one of the bravest men I've ever met. I will never forget him.~John Costello

********************************************

Proud to have served with this brave Marine

I was a new Marine to I/3/5 on Sept. 6 during Operation SWIFT. Many brave Marines died that night, one stands out in my mind and that is LCpl. Crawford. He was a machine gunner who died while bravely fighting against a fierce enemy force. His valiant actions still remain in my mind even after the passage of 30+ years. I am proud to have served with him.
Joe Klinger
Sgt, USMC and CDR USNR
*********************************************************

The people of India Company 3rd. Bn. 5th Marines would like to say Semper Fi our friend.
You will not be forgotten our friend.~Curtis Eidson, I/3/5

*************************************