SSGT. JOHNNIE EARL SMITH
Born on Nov. 20, 1925
From POPE, MISSISSIPPI
Casualty was on July 22, 1966
in QUANG TRI, SOUTH VIETNAM
HOSTILE, GROUND CASUALTY
MULTIPLE FRAGMENTATION WOUNDS
Panel 9E - - Line 60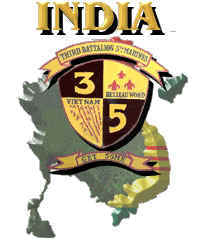 SSgt. Johnnie Earl Smith
served with the 3rd Battalion, 5th Marines, India Company. He was Killed In Action during Operation HASTINGS. His name stands proud on the
India 3/5 Wall of Honor
alongside the Marines he fought and died with. Semper fi, Brother Marine. We will never forget.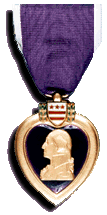 Honored to have served alongside
Like others whose names appear on the Wall, I served with SSgt. Smith. He was tough, but fair. He had been in battle before and knew what it was going to be like, unlike most of us who had never been there. He was right there when we were ambushed that late July day. If memory serves me correctly, he tried to save at least one other or more Marines who were wounded calling out for help, but who lay in the killing zone of the ambush.
I remember the call for help from one fallen Marine. I remember our platoon commander, Lt. Carey yelling over the noise of gun fire to SSgt. Smith not to go out there, but he went anyway, only to be caught and cut down in the killing zone of the ambush. I know there were other heroes that day, but what he tried to do, stands out in my mind today.
Tom Gainer
TTFNS@aol.com

STILL WITH ME
JOHNNIE EARL SMITH WAS MY DADDY.
HE LIVES IN MY HEART AND WILL AS LONG AS I HAVE BREATH.
SHERRIE
nextpastor@aol.com