PFC. MICHAEL REX SMITH
Born on Mar. 25, 1946
From RED BLUFF, CALIFORNIA
Casualty was on July 18, 1966
in QUANG TRI, SOUTH VIETNAM
HOSTILE, GROUND CASUALTY
GUN, SMALL ARMS FIRE
Panel 9E - - Line 34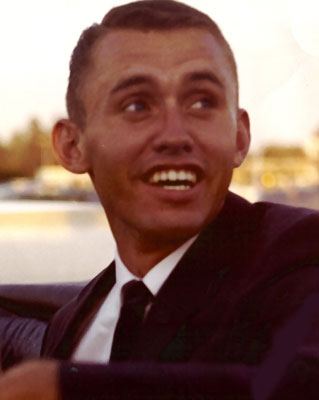 Michael Rex Smith, the summer of 1965, just two months before he left for Camp Pendleton
(picture courtesy of Sally Bateson-Higley)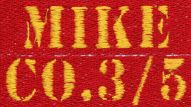 Pfc. Michael Rex Smith
served with the 3rd Battalion, 5th Marines, Mike Company. He was Killed In Action during Operation HASTINGS in Quang Tri Province at the DMZ. Michael's name stands proudly on the
Mike 3/5 Wall of Honor
alongside the Marines he fought and died with. Semper fi, Brother Marine. We will never forget.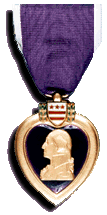 I love him dearly
Mike graduated from Red Bluff High School in a small town in Northern California on June 10, 1965. He had enlisted in the Marines- his Dad, Laird was a previous Marine. Mike is a twin- he has a twin sister, Patti.
Mike was a very happy person, loved life and everything that life had in store for him. He drive a 1963 white Corvair convertible. I remember watching it drive up my driveway, and Mike always jumped out of it- a very happy young man. The summer between our graduation and his leaving for boot camp to Camp Pendelton in Southern California in September of 1965 was phenomenal. We enjoyed every bright sunny day- the lakes- inner-tubing down the Sacramento River-swimming- and just enjoying life.
He was excited to go into the Marines, yet apprehensive. He definitely wanted to make his Dad proud of him. My life has never been the same since we lost Mike. I love him dearly.
Sally Bateson-Higley
As Of Today, 36 Years Have Passed
Hey Mike- Today marks 36 years since the day you were killed in Vietnam. It's amazing- I remember that entire day when my Dad came home and told my Mom and then me, like it was just this morning. In the past 36 years I first lost you, went on to graduate from college- taught high school, became a newspaper editor, have been married- had 4 great children- 2 boys and 2 girls, gathered over 5 rubbings of your name from the Vietnam Wall in Washington D.C. from friends that visited, lost both of my parents (who
loved you dearly, as you know) became recently divorced after 26 years of marriage, and now look at my life of almost 55 years as a "do-over." Not once, during the past 36 years have I forgotten you. Love,
Sally