PFC. DAVID JOHN SCHARIBONE
Born on Dec. 19, 1946
From TRENTON, NEW JERSEY
Casualty was on May 13, 1967
in QUANG TIN, SOUTH VIETNAM
Panel 19E - - Line 112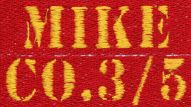 Pfc. David Scharibone served with the 3rd Battalion, 5th Marines, Mike Company. He was Killed In Action during Operation UNION. His name stands proudly on the M/3/5 Wall of Honor. Semper fi, Brother Marine. We will never forget.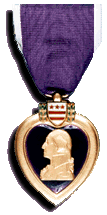 Joined Marines on the Buddy Plan
Dave and I were friends through High school. He went to Hamilton and I to Notre Dame. We sometimes double dated. We joined the Corps together and went through training together, but were later separated because of our MOS's. He went directly to RVN after training. I was in SC as an MP when I learned of his death. I was granted leave to be an Honor Guard at his funeral, it was the saddest time of my life. I will always miss Dave, and when I visit the memorials in DC or NJ, I still break down when I touch his name on the stone. Dave will always be one the best friend I've ever known. I'm sure I'll see him again!
Joseph Smith
Chicago, Illinois Memories
I grew up down the street from David. I was a few years younger, and I remember him very well. He was always very good to the kids younger than him. I remember him giving me tips on playing baseball and basketball. He was well liked by everybody who knew him. I remember the news that he was killed, the wake and the funeral. I can still see the pain that his mother and father were going through. A few years later I went to Vietnam. I spent a lot of time hoping and praying that my parents would not have to go through the same suffering that David's parents would live with all their lives. By the grace of God I am still here. David was a hero in the war, and he was a hero to many long before he put on a uniform. It is very sad. He is remembered.
Peter Probst

David is my Godmother Nancy's cousin

Even upon talking about it today, my Aunt eyes reflects sadness.
I heard that he was a good guy and liked by all.
Rest in Peace, David.
Jennifer Vigh