Information and messages submitted by our website visitors
[PICTURE GALLERY 2004][PICTURE GALLERY 2005][PICTURE GALLERY 2006]
[PICTURE GALLERY 2007][PICTURE GALLERY 2008][PICTURE GALLERY 2009]
[PICTURE GALLERY 2010][PICTURE GALLERY 2011][PICTURE GALLERY 2012]
[PICTURE GALLERY 2013]
(click images to enlarge)
********************************************************
(Sent in by Lief Ericson, Dec. 18, 2013)

Wishing you All a Merry Christmas and a Happy New Year
Lief Ericson, 1st EngBn, B Co. 1967
******************************************
In Memory of
James Russell McElroy, Jr.
June 7, 1937 - November 29, 2013

James Russell McElroy, Jr. "Judge", was born June 7, 1937 in Birmingham, Alabama and passed away on Friday, November 29 at his home. He attended Edgewood Grammar School and Shades Valley High School. He graduated from Sewanee Military Academy and Sewanee: The University of the South. Later, he attended the Marine Basic School, Quantico, VA, Armed Forces Staff College, Norfolk, VA, and graduated from the College of Naval Warfare, Newport, RI.
Colonel McElroy joined the Navy reserves at age seventeen, transferred to the Marine Corps Reserves and was commissioned a Second Lieutenant in 1960. An infantry officer, his first duties were as a rifle platoon leader in the 1st Marine Division, Camp Pendleton, CA and then the 3rd Marine Division in the Western Pacific.
As a Captain, he was in Vietnam (1966-67) as a rifle company commander and executive officer of a combined action group. While a Major he was senior advisor to a South Vietnamese Marine Corps infantry battalion (1970-71).
As a Lieutenant Colonel, he was executive officer of a Marine regiment and then commanding officer of an infantry battalion and battalion landing team (Mediterranean, Indian Ocean). Later he served as logistics officer for the 2nd Marine Division and was promoted to Colonel in 1981. During 1982-83 Colonel McElroy served with the 3rd Marine Division (Western Pacific) as operation officer and commanding officer of a Marine regiment.
Colonel McElroy's decorations include 2 awards, Silver Star Medal; 2 awards, Legion of Merit; 2 awards, Bronze Star Medal each with Combat V; 2 awards of the Purple Heart; Meritorious Service Medal; Joint Service Commendation Medal; Navy Commendation Medal with Combat V; Navy Commendation Medal; Navy Achievement Medal.
Upon retirement in 1984, he and his family returned to the Birmingham area where his mother and father and his wife's widower father lived with them until their deaths. Colonel McElroy is survived by his wife of over forty-nine years Brownley Hunter Marshall McElroy; son James Russell McElroy, III; daughter Katharine McElroy Manasco (Hunter); grandchildren Philip Marshall McElroy II; James "Jay" Russell McElroy, IV; Susan Elizabeth McElroy; Brownley Hunter Manasco; and James Hunter Manasco II. He was preceded in death by son Philip Marshall McElroy, sister Marian McElroy Gillespie, and parents Judge and Mrs. James Russell McElroy.
He was a member of Trinity United Methodist Church for sixty-five years. He formerly taught and was president of the Brotherhood Class.
A graveside service, including full military honors for Colonel McElroy, will be held Tuesday, December 3, 2013 at 11:00 AM at Southern Heritage Cemetery in Pelham, Alabama. Following the graveside service the family will receive friends at Ridout's Valley Chapel in Homewood, Alabama from 12:30 to 2:30 PM where refreshments will be served.
In lieu of flowers, it is requested that memorial gifts be made to Semper Fi Fund for injured Marines: Semper Fi Fund, 825 College Blvd, Suite 102, PMB 609, Oceanside, CA 92057; Semperfifund.org. Condolences to the McElroy family can be left at ridoutsvalleychapel.com. (obituary courtesy of Ridout's Valley Chapel
***********************************************
(Sent in by Lief Ericson, Nov. 26, 2013)
These Sea Tiger articles are about Ken Moore, India Company 3/5, 3rd plt. C.O. The reason I have them, I was attached to his plt. on Union, Adair and Union 2. I somehow ended up with his .45 when they were flushing the gooks out of the tunnel. Carried it around in my pack for a couple days 'till one of the grunts tracked me down and said the Lt. wanted it back. One of the engineers, Mollencamph, earned a Bronze Star a couple days later on the same op. (Union 1). He was my team leader. That night the NVA tried many times to overrun our position. Lt. Moore sent me and my buddy Hilling to the back side of the perimeter to shore up the line. I have a letter I sent home about Lt. Moore going into the tunnel. It says they killed the last one about 5:30 AM. It also says we (engineers) helped get them out by lighting fires and using teargas. I was at the end of the tunnel and we could hear them coughing inside. At daylight one of the grunts entered and was in from the waist forward, when he started shaking his legs. Everyone was yelling,"Pull him out, Pull him out!" Seems he saw a gook, but didn't know the guy was dead. He went back in with a rope, tied it around the gook's neck and we yanked him out. All in all, a long night. June 2nd, the day LCpl. Wood was killed, we got pinned down in a paddy. Wood may have been killed when we assaulted the tree line. I do know a gun team got shot up about 20-30 feet in front of me.~Lief Ericson
2Lt. Kenneth Moore Silver Star Citation for May 9, 1967, Operation UNION
The President of the United States of America takes pleasure in presenting the Silver Star to Second Lieutenant Kenneth Wayne Moore, United States Marine Corps, for conspicuous gallantry and intrepidity in action while serving as a Platoon Commander with Company I, Third Battalion, Fifth Marines, FIRST Marine Division, in connection with military operations against insurgent communist (Viet Cong) forces in the Republic of Vietnam.
On 9 May 1967 during Operation UNION, Second Lieutenant Moore's company was conducting a search and clear mission in Que Son District when it discovered an extensive tunnel complex concealing an undetermined number of Viet Cong. After tear gas, smoke and a grenade failed to force the enemy to surrender, Second Lieutenant Moore courageously entered the narrow 200-meter long tunnel with a companion in an attempt to capture the enemy. Advancing deep into the tunnel, they came under heavy rifle fire from the entrenched enemy. Undaunted, he and his fellow Marine moved to within ten meters of the enemy, threw a grenade and quickly left the tunnel. Although one Viet Cong emerged and surrendered, claiming there were no others in the tunnel, Second Lieutenant Moore and his companion armed with pistols, reentered the dark passage and daringly proceeded to within two meters of the remaining group of armed Viet Cong where they came under intense rifle fire. The Marines quickly expended their ammunition and moved back through the darkness to re-arm. Entering the tunnel again carrying an M-16 rifle, they were met with a heavy volume of rifle fire from the enemy and falling dirt and debris which rendered their rifles inoperable, forcing them to leave the cave. After lighting brush fires at the entrance, Second Lieutenant Moore exhibited resolute determination by digging a passage into the rear of the tunnel where he recovered two dead Viet Cong and two rifles. Early the following morning, he and his companion fearlessly entered the tunnel for the fourth time and recovered three more dead Viet Cong, a rifle, individual equipment, a tone of rice and a case of valuable documents.
His daring actions and aggressive fighting spirit inspired all who observed him and contributed significantly to the accomplishment of his unit's mission. By his dauntless courage, bold initiative and selfless devotion to duty at great personal risk, Second Lieutenant Moore upheld the highest traditions of the Marine Corps and of the United States Naval Service.
******************************
(Sent in by Brad and Debbe Reynolds, Nov. 23, 2013)
Remembering Operation ESSEX, Nov. 6-17, 1967
Operation ESSEX was a search and destroy operation under command of 2nd Battalion, 5th Marines, along with M Co. 3/5 and the 1st plt. of I Co. 3/5 in Antenna Valley. There the Marines encountered elements of the North Vietnamese Army's 21st Regimentin fierce combat. The following names are 2/5 and 3/5 Marines killed in action Nov. 6-9, 1967 on Operation ESSEX. Semper Fi, brother Marines. (If anyone knows any other Marines or Corpsmen killed on ESSEX, please let us know)
Nov. 6, 1967
G Co, 2nd Bn, 5th Marines
Cpl. Clarence W. Scott, Atlanta, GA
LCpl. John K. Tooke, Willingboro, NJ
Pfc. Ardenia Freeman, Panama City, FL
Pfc James L. Jenkins, Jacksonville, FL
Pvt. Dale E. Shumbarger, Mattoon, IL
H Co, 2nd Bn, 5th Marines
2ndLt. Robert W. Miller, San Antonio, TX
Sgt. Roy A. Gibson, Albuquerque, NM
Cpl. Jimmy E. Floren, Klamath Falls, OR (Navy Cross)
Cpl. Clarence Jackson, Leary, GA
Cpl. Terry D. Williams, Donalsonville, GA
LCpl. Alfred E. Anderson, Sunflower, KS
LCpl. Walter W. Lewis, Darlington, SC
LCpl. Donald R. Ouellette, Wapping, CT
LCpl. Paul F. Reid, West Roxbury, MA
Pfc. John F. Atkinson, Syracuse, NY
Pfc. Hayvard Dennis, Los Angeles, CA
Pfc. John R. Novotny, East Northport, NY
Pfc. Jose M. Santana, New York, NY
Pfc. Glenn E. White, Wichita, KS
H&S Co, 2nd Bn, 5th Marines
Cpl. Ralf I. Saunders, Hobart, IN
Nov. 7, 1967, M Co. 3/5
Cpl. William W. Little III,, Bloomington, IL
2Lt. Dale R. Loudin, Atwater, OH
Nov. 8, 1967, M Co. 3/5
Pfc. Michael J. Callahan, Drexel Hill, PA
Cpl. Richard W. DUuncan, Livermore, CA (Navy Cross)
Cpl. David L. Jones, Lincoln, IL
Cpl. Donald M. Kretsinger, Leaf River, IL
LCpl. James L. Navarro, Nashville, GA
Pvt. Darrel E. Pruett, New Salem, IL
SSgt.Howard L. Rogers, Jr., Portsmouth, VA
Nov. 9, 1967, M Co. 3/5
Cpl. Richard J. Giebe, Granite City, IL
Pfc. Kenneth W. Harris, Grays Knob, KY
Pfc. Max R. Idom, Forest, MS
Cpl. Peter A. Schrader, University City, MO (Silver Star)
See also Operation ESSEX
*****************************************************
(Sent in by Gary Hickey, Nov. 3, 2013)
My name is Gary Hickey; I served with Kilo 3/5 in Vietnam Feb. 70 to Feb. 71, was in the Que Son Valley 1970 and lost some Brothers at the entrance to Antenna Valley and can only imagine what was 7 clicks west in Antenna Valley in 1967. Both times we went near that cut in the mountains the resistance was lethal.
I wish to share this story. It is intended to perhaps ease the burden due to the loss of Brothers as it did for me. I noticed a post listing Theodore T. Rowley, Amos Craige and Michael Borg on the Honor Role of Brothers who gave their all. I was with them on October 12, 1970. I had the honor of serving under Ssgt. Theodore T. Rowley for 9+ months. Rowley was a leader, father, mentor and friend all wrapped in one. He skillfully led us 19-20 year-olds and set the example for us to follow. I never encountered a braver more capable leader and largely owe my survival to him. Lt. Amos Craige was with us for a very short time, but was one of the finer Officers we had. Lt. Craige made the decisions though he wisely sought the knowledge of those who were in country for a good length of time. Navy Corpsman Michael Borg had many of the characteristics that I read existed in Father Vincent Capodanno. Both loved their Marines and wanted nothing more than to stand next to and tend our needs at any cost.
In June of 2012, my wife's family had a marriage held in North Carolina which we attended. We live in New Jersey and New York and would not normally be anywhere near North Carolina. As we drove through North Carolina, signs for New Bern kept appearing. This is where Rowley is buried and I knew I must visit his graveside. As we gathered for breakfast in the rental home the day before the wedding, I was preparing to leave for New Bern. Entirely out of nowhere my Wife's Cousin, Linda, asked our group does anyone want this pin she found in her rental car. Curious, I asked what the pin said and she responded with, "Texas". Actually, it was a pin of the flag of Texas. I nearly fell off my chair. Ssgt. Theodore T. Rowley's full name was Theodore Texas Rowley. He bore the word Texas on a tattoo on his upper left arm, but would never disclose what it meant. We only found out after his death. It was the first name of his young Son as well. I can't believe the remote possibility a Texas pin, out of all the possibilities, would turn up by chance at that very instant of Linda's asking. Surely something else was involved there. So take heart my Brothers who carry that weight a long time. Our lost ones are looking down and watching out for us. Semper Fi Brothers~Gary Hickey
See also 1Lt. Amos Craige, SSgt. Theodore Texas Rowley, and HN3 Michael Borg Memorial page
*******************************************************
(Sent in by Robert Dale Lee, Nov. 3, 2013)
I'm looking for J. D. Aires fom Nebraska/Mke Co. 3/5, 1969.
************************************
(Sent in by Bob Blount, Nov. 3, 2013)
Stumbled on this site, in Nam '67, ops DECKHOUSE 6, TIPPECANOE, UNION I & II, COCHISE, ADAIR, SWIFT. Was with 1st Eng. Bn. Attached to all 4 companies on different ops, remember one thing from Alpha Co. the day they accidentally dropped bombs on us.~Bob Blount
********************************
(Sent in by Rick \"Rabbi\" Rabenold, Nov. 3, 2013)
Thomas "Tommy" Fisher, M Co. 3/5
Killed in Action Sept. 4, 1967, Navy Cross
Thank you for the great post for Tommy Fisher. He was a good guy and school mate and I proudly call him friend and brother. I was was on my 1st tour w/1st Force Recon when M 3/5 was on Op Swift. It was a bad week. Semper Fi ... Rabbi
See also LCpl. Thomas Fisher Memorial page
*****************************************************************
(Sent in by Martin Hedlund, Nov. 3, 2013)
Thomas Shanks, India Co. 3/5
Killed in Action Sept. 12, 1967
Hello Marines, I was wondering if anyone had information about my brother. His name was Thomas Frank Shanks. The I/3/5 website indicated he was KIA in operation SWIFT Sept 12th, 1967. I was 14 when my dad received the word of his death. This was the only time I heard I had a brother. It was never spoken of again. I do not know what he looked like, was he a joker or serious type? Any photos, anything. I did see his brother's note on the website as well but this was the first I knew I had another brother. He has since passed as well. My son Thomas is the last in the male family line. Thanks, Martin Hedlund, MSgt, USMC (Ret.)
See also Cpl. Thomas Frank Shanks Memorial page
***********************************************
(Sent in by Peggy Anthony, Oct. 31, 2013)
Remembering Pfc. Thomas W. Steele
This news article is about Joe Walters and my nephew, Thomas W. Steele (Tommy), printed in our local paper, the Punxsutawney Spirit on 9/11/13. I had help from Michele Huey, an author that writes a weekly column for the Indiana Gazette called " God, Me and a Cup of Tea"-and a very good Christian Friend...I didn't know where to start when I wanted to write about Joe and Tommy so I met her at her beautiful log cabin home near here. Going over my material, Joe's book, "Strength in Numbers," she gave me these guide lines, to focus on Joe and Tommy during their 3 months together and experiences. Then a side bar telling how Joe and I met...I was very happy when Michele read the article in the paper and gave me very high marks, saying that what I was trying to say came from my heart, and not my head. If you haven't read Joe Walter's son's book, "Strength in Numbers," get a copy. For our family, it was a very emotional time, and one aunt said a "real crying time." My late brother Bill, Tommy's father, would be so very proud, satisfied, with a closure to finally "know" what happened.~Peggy Anthony


(Article is in PDF format, click to open)
See also, Pfc. Thomas W. Steele Memorial page
********************************************************
(Sent in by Tim Martin, Oct. 30, 2013)
Tim Martin's Vietnam Pictures
Incountry Dec. 1966-Dec. 1967, served with India 3/5 Sept.-Dec. 1967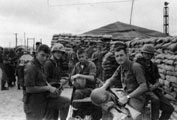 Chu Lai, Aug. 1967
Richard Hipp (far left), Jim Morris (center), Tim Martin (far right)
Tim and Jim Morris went to India 3/5, their friend Richard Hipp went to Mike Co. 3/5


Tim Martin, Richard Hipp, Gamble, Espanoza...
(if anyone recognized the unidentified Marines, please let us know)
**************************************************
(Sent in by Brad and Debbe Reynolds, Sept. 4, 2013)
Operations SWIFT (September 1967) and MAMELUKE THRUST (June-Oct. 1968)
(These Command Chronologies are in PDF format and fairly large files, feel free to save/print,
courtesy of the Vietnam Center and Archive at Texas Tech University)




Operation SWIFT Sept. 1967 Command Chronology (1.85 MB)
3/5 Command Chronology Sept. 1967 (2.15 MB)
1st EngBn Operation SWIFT Sept. 1967 (1.19 MB)



3/5 Command Chronology Sept. 1968 (400 KB)
Operation MAMELUKE THRUST June-Oct. 1968 (2.59 MB)
********************************************************
(Sent in by Lief Ericson)
Bridge dedicated to Purple Heart veterans
Barre, Massachusetts, July 22, 2013
Dennis Fleming, organizer, Walter Hayes US Army Korean Veteran awarded a Purple Heart, and Lief Ericson USMC Veteran, awarded a Purple Heart for his injuries in Vietnam, unveil the long awaited sign for the Purple Heart Bridge dedication. (News staff photo by DONEEN DURLING)
On a span previously known as the Singing Bridge, a dedication ceremony with about 40 on hand was held Saturday to formally dedicate the bridge over the Ware River to Barre's veterans, past and present, who were awarded the Purple Heart.
Veterans from the American Legion, Boy Scouts, The Patriot Riders Motorcycle Club, and others joined State Sen. Stephen Brewer, D-Barre, and State Rep. Anne Gobi, D-Spencer, for the dedication at the bridge — which is located at the intersection of Adams and Wheelright Road, spanning one of the most peaceful and picturesque sections of the Ware River — to those who shed blood for the nation.
Speaker Lief Ericson, a Purple Heart recipient and town selectman, said he was raised in an extended family of World War II veterans. His father and uncle served in the Marines, and an uncle flew with the Army Air Force over the skies of Europe. His "Uncle Jim" died in Germany. "If you were to visit my Uncle Cossie back in the late '50s and early '60s, back in the days of console TVs — on top of his sat a glass dome, and in that dome hung the first Purple Heart I ever saw, awarded for wounds sustained in the fighting on Iwo Jima." Mr. Ericson spoke of growing up in the shadow of Korea, the forgotten war, and of his cousin who came home and suffered nightmares, unable to forget the horrors of that war.
Then he spoke of his own service to his country; "On Sept. 4, 1967, I was an 18-year-old combat engineer attached to Mike Company 3RD Battalion 5th Marines." On the day his country celebrated Labor Day with picnics, 170 men of Mike Company flew into Que Son Valley, walked onto a knoll, and into a throng of 2,000 North Vietnamese army troops. "When that day was over, those men would be awarded two Medals of Honor, three Navy Crosses, four Silver Stars, three Bronze Stars, one Navy Commendation Medal...would suffer 98 killed and wounded, and be awarded in excess of 100 Purple Hearts. Four of those killed were 18-years-old, five were 19, and four were 20. None old enough to vote."
Mr. Ericson named many of those who fought alongside him that day, and spoke of the wounded that returned to fight another day. He named those who would never fight again. "Sept. 4, 1967 was a good number of years ago, and yet the war remains, It remains as a reminder, as the wars before it did and the wars after it do, that the freedoms we so readily take for granted are indeed paid for at a terrible price...a price symbolized by the Purple Heart...a price paid in the lives, blood, and tears of America's children."
State Rep. Gobi called Barre one of the "most patriotic towns" in her district, and said she was proud to sponsor the bill along with State Sen. Brewer. State Sen. Brewer spoke of George Washington, the designer of the Purple Heart, and its meaningful history. "It means you shed blood for your country," said the senator. "We are the land of the free because of the brave."
State Senate Bill S-1724, which designated the bridge on Old Furnace Road and Adams Road as the Purple Heart Bridge, was co-sponsored by State Sen. Brewer and State Rep. Gobi with the help of Dennis Fleming, a veteran who served with the US Army, Mass. National Guard from 1974 to 1980. Mr. Fleming was commended for his efforts and organization that culminated in the bridge's dedication to the recipients of the Purple Heart. Mr. Fleming said there will be a plaque placed on the bridge with the names Barre veterans who were awarded the Purple Heart. He is seeking to include all names besides those he has gathered which include, Walter Heyes, Sam Palano, Mike Ryder, John Edwards, Diamond Trifilo, Gerard Spinney, Evan Proctor, Reid Dahart, Howard Dahart, Leif Ericson, Domanic Fracoise, John Baker, Harold Dorsey, William Throng, Fredrick Throng, James Culver, Charles Cummings, William Harty, Francis Allen, John Edwards, and Edward Cormier. (Doneen Durling, News Staff Writer)
(See also Lief Ericson picture page)
************************************************
(Sent in by Frank Jurney)
Review for "Strength in Numbers"
I just finished a new book, "Strength in Numbers" by Joseph F. Walters, son of Joe Walters who served with Mike Co. 3/5 in 1968 Vietnam-what a a great portrait of adapting and strength of one individual. I have had the honor of meeting and sharing a few beers with Joe at our Reunions at La Grange, Georgia...certainly a special Marine. The book gives you a vision and adversity that Joe had to over come -a true hero. The phrase "Strength in Numbers," and the word "gambare," leave a lasting meaning with you. TRUE REALITY.
Semper Fi
Frank Jurney
*****************************
(Sent in by Joe Walters)
"Strength in Numbers"

Hello, my son, Joey, wrote my life story in a 176-page book called "Strength in Numbers." It tells about growing up in Philadelphia with five brothers and a sister. The Vietnam part goes from mid-June until September 11, 1968. Most of the action deals with August 2, Hill 310; August 17, booby-trapped field; September 3, and September 11 when I was WIA. It also deals with coming home and at times dealing with some of the BS that most of us went through. It finishes up with my Judo career. The book can be ordered through Amazon.com -paperback or Kindle . The cost is less than $8.00. Would be great to hear some feedback from anyone who reads it.~Semper Fi, Joe Walters, Mike 3/5 1968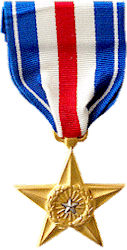 WALTERS, JOSEPH E.
The President of the United States takes pleasure in presenting the Silver Star Medal to Joseph E. Walters (0-104381), Second Lieutenant, U.S. Marine Corps (Reserve), for conspicuous gallantry and intrepidity in action while serving as a Platoon Commander with Company M, Third Battalion, Fifth Marines, First Marine Division in connection with operations against the enemy In the Republic of Vietnam on 9 August 1968, while assaulting a large North Vietnamese Army force occupying fortified positions on Hill 310 in Quang Nam Province during Operation Mameluke Thrust, Second Lieutenant WALTERS' platoon came under a heavy volume of enemy mortar and automatic weapons fire.
Reacting instantly, Second Lieutenant WALTERS skillfully deployed his Marines and commenced to maneuver about the hazardous area, shouting words of encouragement to his men and directing their fire upon the hostile emplacements. Disregarding his own safety, he assumed the point position and aggressively led his platoon in a determined attack against the enemy. As the Marines advanced toward the objective, the intensity of the hostile fire increased and a man fell seriously wounded In front of an enemy machine gun position. Ignoring the hostile rounds impacting near him, Second Lieutenant WALTERS unhesitatingly rushed across twenty meters of fire swept terrain to the side of the injured Marine moved him through the intense hostile fire to a Position of relative safety. Continuing his determined efforts for approximately four hours, he boldly led his men in repeated assaults upon the enemy positions until the hostile soldiers were forced to flee in panic and confusion. His bold initiative and resolute determination Inspired all who served with him and were instrumental in his platoon accounting for one North Vietnamese soldier captured and numerous hostile weapons seized, while sustaining only three friendly casualties.
By his courage, aggressive leadership and unwavering devotion to duty in the face of great personal danger, Second Lieutenant Walters contributed significantly to the accomplishment of his unit's mission and upheld the highest traditions of the Marine Corps and of the United States Naval Service.
*************************************************************************
Amazon.com Review of "Strength in Numbers"
"Growing up in South Jersey during the Reagan years of the 1980s, Joseph F. Walters did not have to look hard to find role models and personal heroes. Sylvester Stallone's justice-seeking alter ego, John Rambo, along with Chuck Norris as the undaunted and intrepid James Braddock in the Missing in Action films, loomed larger than life to this son of a Vietnam veteran. The excitement and moral righteousness of seeing fearless men settling old scores once and for all in Hollywood's invented version of Southeast Asia could only set a young boy's mind and passions ablaze with visions of glory. Closer to home, that same intensity manifested itself every time former Philadelphia Phillies first baseman and one-time anchor of Cincinnati's legendary Big Red Machine, Pete Rose, strode into the batter's box. Rose's willingness to endure pain and sacrifice everything in a relentless assault to steal a base, beat out a throw, or dive headfirst into home and score the winning run was instilled as a defining value to be emulated and embraced. And then, there was the guy dripping in sweat with a vexed determination, hopping up and down a hillside wearing a 25 pound weighted vest in the middle of the summer, training for his next Judo competition in spite of the fact that he only had one leg. Strength in Numbers is the story of that man, the father of Joseph F. Walters and a true American hero, Joe Walters.
"Strength in Numbers" presents a span of 11 years in the life story of Joe Walters, starting with his deployment to Vietnam in 1968 as a twenty-seven-year-old Marine and culminating with his ascension as an accomplished competitor in Judo, claiming first place at the 1979 United States Judo National Masters Championships. While Joseph Walters had known of his father's military service and personal sacrifice and had witnessed his later career in national and international Judo competitions, the story of Joe's journey from the combat zones of Vietnam to the medal podium had remained in the domain of his father's secrets. This is the amazing, inspirational story recounted in the pages of Strength in Numbers, recorded by the pen of the son, but spoken directly as the words of the father. The firsthand account follows Joe Walters, an ex-army paratrooper and recent college graduate, as he arrives in country in June 1968, at the start of his tour of duty in Vietnam as a Second Lieutenant with the Third Battalion, Fifth Marines, Mike Company. With vivid descriptions of the realities and horrors of war, Lieutenant Walters's story relates his platoon's engagement in the seven-day battle for Hill 310 and the disastrous mission near Goi Noi Island, just three months into his tour, during which Lieutenant Walters and his men would find themselves decimated, pinned down for hours in an unprotected rice paddy, just thirty yards from the heavily fortified NVA position that had wounded or killed nineteen of the twenty Marines with him that afternoon. Lieutenant Walters emerged from that rice paddy alive, but with a gunshot wound to his left leg that would necessitate amputation of the limb from the knee down.
"Stateside, this remarkable story continues to unfold as Joe Walters begins to study in Philadelphia with Judo sensei, Takahiko Ishikawa, and ultimately travels to Japan to train at the legendary Kodokan Judo Academy, launching a half-decade of global itinerancy in Europe, Tokyo, and Texas, pursuing his Judo training, embarking on a career as a school teacher, and starting a family. After a rules change bans the use of his prosthetic leg in Judo matches, Walters renews his commitment to training and, in 1979, defeats former Pan American champion, Hayward Nishioka to win first place at the United States Judo National Masters Championships. Strength in Numbers is a vivid portrait of one man, who despite war, horrific injury, and continued adversity, perseveres to become a Judo champion, a husband and father, and above all, his son's greatest hero."~Amazon.com
********************************************************
(Sent in by Joe Walters)
Honoring Pfc. Thomas William Steele
Killed In Action Sept. 11, 1968


Joe Walters (center) presenting signed Marine Corps flag to Pfc. Steele's family
(picture courtesy of Ed Browder)
I have been in contact with Pfc. Thomas Steele's family for about three years. They came to the reunion last month in at the David Johnston American Legion Post in Pickerington, Ohio, and we met for the first time. They were presented with a flag and we also had a brick with Steele 's name on it. Peggy was able to lay the brick alongside the names of many of the men from Mike Company 3/5. Presenting the flag and the ceremony with the brick was a very emotional time for me, and I assume for the family, but in the end, we had a good time. Jim Quinn, DOC Whitbeck, and Dan Hignight enjoyed spending time with the family. Tom Wiseman and the rest of the men in the first platoon were excited to meet them. There were also other people there who were able to say hello. Semper Fi, Joe Walters
****************************************************
(Sent in by William Myers)
"Marines, Medals and Vietnam"
My name is William L. Myers and I have just completed another book, "Marines, Medals and Vietnam." Many Marines from Mike 3/5 appear on the medals lists. Among them are Lawrence Peters, William Moy, Vincent Capodanno, Richard Duncan, Thomas Fisher, John Murray, William Trent, Armando Leal, Ricky Almanza, Frank Ambrose, Richard Anasiewicz, Adam Banks, Marcus Bell, George Brick, William Buckles, Robert Butler, Terry Burns, Dan Dennis, Dennis Dinota, Denis Flood, Vernon Ford, John Fretwell, Andrew Giordano, Robert Gleason, Jeffrey Goss, Lawrence Harville, William Hatzfield, Daniel Hignight, Ralph Howard, James Hoyez, Howard Manfra, James McElroy, Jr., Patrick Nappi, Howard Nielson, Larry Nunez, Francis Pacello, Daniel Riely, Peter Schrader, Marcus Sykora, Leslie Thompson, Stuart Tyson, Joseph Walters, Owen White, Harry Bowman, Michael Kempel, Daniel Link, Philip Stern, Eugene Whitbeck and Roy Youngblood.
The book is a collection of stories of Marines in combat in Vietnam. It consists of 392 pages and includes 166 individual photographs of Marines and Corpsmen. It is a softcover edition and is a quality work that sells for $20.00 plus $4.00 for postage and handling. I would prefer to sell the books directly from this address. Payment to me can be by check or money order. The book is also available on Amazon.com. You may want to go there to see what the cover looks like and read what others have to say about "Marines, Medals and Vietnam." The book may also be ordered from there.
The January, 2013 edition of Leatherneck magazine includes an excellent review of the book written by retired Colonel Kenneth D. Jordan who also earned the Silver Star in Vietnam. Fred Monahan, who earned the Navy Cross during the Hill Fights in April of 1967, writes, "I purchased copies of both books. Every Marine should have these books in his library. Both are outstanding." Ken Pipes, who earned the Silver Star during the fighting around Khe Sanh, adds, "This book is tremendously well written and professionally done. This work makes Billy a major Marine Corps Historian and a hero to all of us who served in Bravo 1/26 at Khe Sanh."
My first book, "Honor the Warrior," was well received within the Marine Corps community. This one is similarly structured and contains 16 different stories. It also includes a much more comprehensive medals list which includes many Marines and Navy Corpsmen. I will inscribe each book as you desire. It is my hope that everyone whose name appears in the book will have a chance to read it. This book was written for Marines by a Marine. It is a good one that I am extremely proud of.~ Semper Fidelis!
William L. Myers
4715 Woodlawn Road
Maurice, Louisiana 70555
*******************************
(Sent in by Dee Godkin)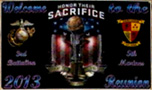 Recap on 3/5 Reunion 2013
Hello everyone! Whew, finally home and I think I've caught up with myself. Once again a HUGE thank you to all that make this reunion possible, and to Lake Barkley State Resort Park, John, Kerry and their staff as always did their best to make our stay a pleasant one. Remember to thank those that work so hard at the reunion to help us keep the costs down, volunteering their time, skills and resources! Jim Bisesi, Jerry Bain, Paul Smith and Val Steel, Claudia and Roger Nicholson, Bruce and Patti King, Karen and Banyon Ford, Dutch and Ida Vietrow, Stan Berry, Bob and Cindy Wunderlich, Jerry "Ski" Czarnowkski aka "Maggie", Frank Jurney and Craig Sullivan and all of you who helped with setup and teardown, and the last minute chaos. Last but not least Curtis and Brenda, without whom the honoring of our families wouldn't be possible. Another great reunion in the memory banks for 2013! We had 125 Marines signed up to be with us, 19 of them for one reason or another had to cancel, so 104 were in attendance.
The Gunnell family has expressed their thanks for the wonderful experience they had with us this year. Dale was truly honored at the service and they now know that he has not been nor will he be forgotten. They felt honored and truly a part of our family.
We had a couple of really cool stories from this year. A gentleman and his wife came into the conference center, it turned out that thankfully several of our Marines were standing at the end of the sidewalk and along with his wife talked him into coming in. Wade Kimble and his wife Olivia were driving around in Kentucky looking for places to take their grandkids for some summer fun. They got trapped on the narrow drive out of the conference center parking lot and had to back all the way down to the conference center, they found us. Turned out Wade and 6 of his buddies served with the 3/5 India company in 67/68. You guys were sending out good vibes for them to find us! Hopefully they will be with us in 2014.
The second was a gentleman was attending a 20th anniversary party in the restaurant, he saw several of our Marines eating supper and asked who they were with. After some conversation with the gentleman they invited him down to the conference center to join his fellow Marines. As it turned out Dr. Bill Bosch was the 1st Marine Div surgeon in 68/69. He stayed and visited with us for awhile. He found me as he was ready to leave, with his paperwork filled out, money in hand and tears in his eyes, telling me he had FINALLY found a home, he will be joining us in 2014. Chances are Dr. Bosch or the men in his command worked on you and your buddies. The 3/5 vibes were strong on that day, both of these men found us the same day.
To quell the rumors about 2014, we will be at Lake Barkley State Park, there is another group who had booked rooms before we even came to Lake Barkley, so we won't have all the rooms available. But, there is Ken Lake State Park that is a short drive from the resort that will honor our pricing. We WILL have the conference center for our gathering place and all of our activities. This will happen 2014 ONLY, we have booked out as far as we can with the park, should we choose to stay there. I will be sending more information out as the plans are firmed up, but we will have room for all and hope you will all be with us. Sugarbear and I went and checked out Ken Lake and it is more of a motel type place than Lake Barkley but the rooms are nice, clean and the staff friendly.
I think/hope I've mailed out all the t-shirts that needed to be mailed. If I have forgotten anyone, please let me know! We do have a few t-shirts left sizes Large and X-large if anyone is interested, they are $10 each + postage. Remember this is YOUR reunion please take a minute to fill out your questionnaire and send it in with your suggestions/thoughts. We can't get better if we don't hear from you! If I have forgotten anything I apologize, not sure what all I should include here, so tried to cover the bases, but I've forgotten something you think important or that you think everyone should know please let me know. Thanks again everyone!~Ken "Sugarbear" and Dee
***************************************
(Sent in by Debbe Reynolds)
3rd Bn. 5th Marines Reunion 2013
Cadiz, Kentucky
We had a great time seeing Marines and Corpsmen gathered together again, from all over the country...we got to meet many for the first time, and were graced by the presence of several family members whose loved ones served with 3/5 in Vietnam including Bobbi Seed Metheny (her dad Daniel Seed served with M Co. 3/5 68-69, passed away in Dec. 1975), and family members of Dale Gunnell (India 3/5, KIA Sept. 6, 1967 on Operation SWIFT) who was honored on Sat. Many laughs, many tears, many memories made, again. So glad we went. Here's a few of my favorite reunion pics.~DR






Jerry Bain (India 3/5) and Brad Reynolds (Mike 3/5)
Ken "Sugar Bear" (India 3/5) and Dee Godkin with Jim Bisesi (H&S3/5)
Skipper JR McElroy, Jr. (Mike 3/5) and Brad
Susan and Ed Combs (Mike 3/5)
Lief and Candy Ericson (1st Eng. Bn. B Co.)




Brad and Craig "Sully" Sullivan (Mike 3/5)
George Britt bringing in his equipment to entertain the troops, fabulous...again!
Chuck Goebel (Mike 3/5) and Sully
Brad, Steve Cottrell (Mike 3/5), Frank Jurney (Mike 3/5)




Terry O'tell (Mike 3/5), Brad, Kevin Kelly (Mike 3/5)...just "screwing around"
Brad, Skipper JD Murray (Mike 3/5) wearing Jack Swan's Boonie Hat, Bill Vandegriff (Mike 3/5)
Curtis Eidson (India 3/5), Stan Berry, our ceremonial piper (India 3/5)
Brad and Dan Fields (India 3/5)





Ken McKinney (Mike 3/5) and his wife Wanda Jean
Ken and Brad reminiscing about Hill 1192 (May 1968)
Debbe Reynolds and Skipper "Mac"
Lief and Brad...are we having fun yet??!!
Feel free to send your favorite 3/5 Reunion 2013 pictures, and we will post them as time and space allow.
********************************************************
(Sent in by Bobbi Seed Metheny)
Bobbi Seed Metheny attended the 3/5 Reunion in Kentucky this year to learn more about her father Daniel Seed who served with M Co. 3/5 in 1968-69, passed away in Dec. 1975. The t-shirt she got at the reunion with names of 3/5's fallen Marines and Corpsmen on the back rests proudly over her father's headstone.
See also Daniel Seed Memorial page
*********************************************
(Sent in by Tom Lindsay)
"Visiting Brothers"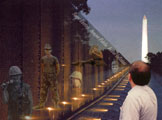 My daughter Candi made this picture for me, she was with me at the 3/5 Reunion this year and has been at our Reunion almost every year that I have been. The faces on the Wall are left to right, Daniel Bennett KIA 8-27-70; Michael Kempel (corpsman) KIA 8-27-70, died attempting to help Dan Bennett; Craig Ward KIA 11-28-70; Donny Tucker KIA 10-10-70; Blake Aston KIA 9-28-70.
*******************************
(Sent in by Paul O'Connell)
Finally finished my book, "Between The Lines," and published it eBook style...it only took 16 years for me to finish, and when I read it, I could not believe I had actually written it, for I felt the pain contained in the words. I am glad I stuck with it. Semper Fi, Paul O'Connell, M Co. 3/5, 1968-69
Paul O'Connell's "Between the Lines"
https://www.smashwords.com/profile/view/Us0311mc
*****************************************
(Sent in by Mike Alden)

American Legion David Allen Johnston Memorial Post # 283
7725 Refugee Road, Pickerington Ohio 43147
Memorial Day weekend, May 24-27, 2013
Once again, we journey to David Johnston's resting place to salute him, one more time, and remember.....The Holiday Inn Express phone # 614-861-8888 is where most of "M" Co. 3/5 former Marines stay. The hotel staff take kindly to us each year, and do look forward to us coming for the weekend. Some folks come in on Thursday, most on Friday with a few stragglers on Saturday. We always stay for memorial services on Monday to honor and remember all our brothers we have lost. In our hearts as we remember our fallen, we reflect our honor, our faithfulness, to one fallen brother we searched for years to locate...David Allen Johnston.
With the help of Brad and Debbe Reynolds, we were informed of a former Marine's last name. Only known to several of us in 1st squad,1st platoon as Jim for 44 years. Jim's last name is Hoyez . Marine PFC James Hoyez was K.I.A. Sept. 11th of '68 attempting to save a wounded Corpsman. The Hoyez family has been located. I had a wonderful visit with Jim's sister and brother. Jim's sister told me, "I wished for this day for so long. I thought it would never happen." To tell a family, "We never forgot your brother," brings so much joy, old wounds also. But, I believe informing a family their loved one has always been in our thoughts means the world to the family.
See you at the Reunion
S/F~Mike Alden
**************************************************
(Sent in by Ken & Dee Godkin)
3rd Battalion, 5th Marines Reunion 2013
May 16-19, 2013
Lake Barkley State Park, Cadiz Kentucky
Reservations: 1-800-325-1708 (tell them you are part of the 3/5 Reunion)
Reunion info is provided on Brenda Eidson's 3/5 Reunion website at http://www.usmcvietvet.org/
Plans for the 2013 Reunion are moving right along and all is set and ready in May. This year is India Co. 3/5 for our honor family. Curtis Eidson tells me the family is on board, ready and excited to be with us.
Rooms: the Lake Barkley Lodge (motel style) has 120 rooms, the Little River Lodge has 10 rooms and one suite, 9 2-bedroom/2-bath cottages and 4 2-bedroom/2-bath log cabins.
Amenities: Gift shop, indoor/outdoor swimming pools, boating, fishing, walking/biking trails, trap shooting, golf, horseback riding, fitness center and more! (Some amenities may not be available for whatever reason. This is beyond our control.)

Food: Full Service dining room

Cost: the deposit will remain the same. $60.00 payable by December 1, 2012. The checks will be made out to Ken Godkin and sent to 8309 N. 37th St, Omaha, NE 68112-2013. (Funds collected will be used to cover the cost of one T-shirt and one cover per family, facilities, band, supplies, and equipment)

Lodge rooms: $66.16 per night Cabins/Cottages: $99.24 per night (two people/couples can split this cost) When you make your reservations you will be charged one night's stay as a deposit.

Reservations will remain available until full or April 1, 2013, whichever occurs first. To make reservations, please call 1-800-325-1708 and be sure to get a confirmation number. For Lake Barkley's website click HERE. If you have any questions, please feel free to email us.
Ken & Dee Godkin
Reunion2013@cox.net
**********************************
(Sent in by Mike Alden)
Taps for "Doc" Dennis McBride
June 26, 1947---Feb. 27, 2013
Corpsman Dennis McBride, from Cleveland Ohio, passed away Feb. 27, 2013 due to a heart attack. Dennis was a Corpsman for first platoon "M" Co. 3/5 from late May to Nov. 1968. His wife Cheryl told me Doc loved taking care of people. Many people told the McBride's "their home is a safe place." Doc sold medical equipment for many years, then went to work for a restaurant where he loved to work. Cheryl said Doc was a happy guy. I invited Cheryl to come down to the American Legion David Allen Johnston Memorial Post # 283 for Memorial Day. I informed Cheryl we would have a brick with Doc's name and "M" C.o 3/5 on it to place in the Post's Memorial park. Cheryl will confirm later on if she can come down. I do not know how many, or few, remember Doc Dennis McBride. With all due respect, Doc was, is, and always will be one of our brothers. S/F~Mike
May God's never ending love and compassion shine upon Doc McBride's soul...Paul O'Connell
********************************************************
[PICTURE GALLERY 2004][PICTURE GALLERY 2005][PICTURE GALLERY 2006]
[PICTURE GALLERY 2007][PICTURE GALLERY 2008][PICTURE GALLERY 2009]
[PICTURE GALLERY 2010][PICTURE GALLERY 2011][PICTURE GALLERY 2012]
[Home][Table of Contents][What's New][Picture Gallery][USMC Picture Pages ][FMFCorpsmen
][Combat Wives][Combat Histories][Memorials][Poems, Memoirs][Links][Guestbook]