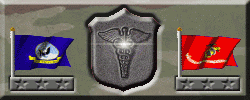 FMF Corpsman Pictures
[Home] [Intro] [Table of Contents] [What's New] [My Marines] [FMF Corpsmen] [Combat Wives]
[Combat Histories] [Memorials] [Stories, Poems, Memoirs] [Reunions] [Special Tributes]
[Picture Gallery] [Links] [Guestbook] [Message Forum]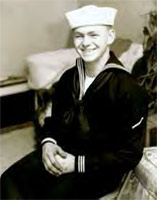 Doc Ron Parlee
I/3/5
Deceased 4/13/2001
Doc Parlee Memorial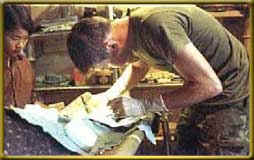 Doc Jim Bachelder
M/3/5
Pictures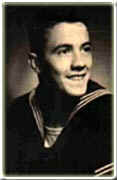 Pappadoc Joe Boydell
M/3/5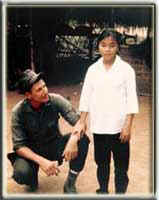 Doc Vic Perez
3rd Bn, 5th Marines
Pictures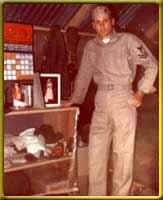 Doc Fred Gardner
Pictures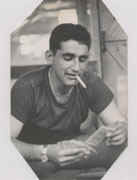 Doc John Colucco
2nd Bn, 1st Marines
Pictures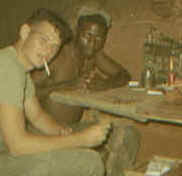 Doc Dan Link
3rd Bn, 5th Marines, Mike Co.
Pictures
Doc Jim Clarke
1st. Hospital Co. 1st Mar/Div 66-67
Pictures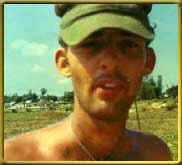 Looking for Doc Phelps
2/1
Pictures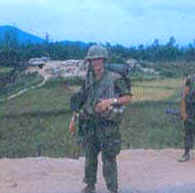 Doc Everett Wood
M/3/5
Pictures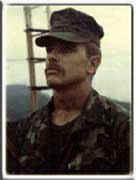 "Doc Whiskey" Steve Weltzbarker
M/3/5
Pictures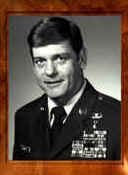 Dan "LittleMac" McCarthy
2nd Bn, 7th Marines
Pictures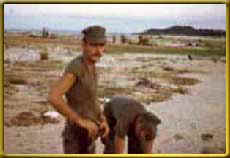 Doc Mike Lerp
Doc's Lerp's FMF Corpsman Vietnam
Pictures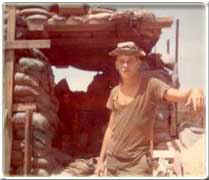 Doc Dave Magnenat
M/3/5
John Francis Richter, HM1
"Gyrene Doc"
Doc Joe Claroni
L/3/3
Navy Corpsman with Lima Co. 3/3 from Nov. 68 to Oct. 69. We were based out of Con Thien and Quang Tri. We also had ops in the An Hoa Mts. and many other areas and firebases. Would like to hear from other Docs and Marines. Welcome home to all and a prayer goes out to our fallen brothers and their families.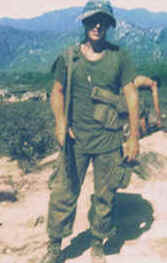 Paul "Doc Buzz" Baviello
D/1/5
Picture page
This is one awesome web site. Not only are the Marines great warriors but they have some outstanding woman that stand along side them. Keep up the wonderful job you are doing with this site. I was extremely moved by your section regarding Navy Corpsman. You honor so many of my corpsmen friends who never made it home with your effort. Thank you. I was especially touched by the Memorial to "your" Doc and the words spoken about him put tears in my eyes. I served with D 1/5 69-70 as a Corpsman and I am so proud and honored to be associated with men like you all. Semper Fi, Buzz.

HM2(SW/AW/FMF) Steven D. Troxtell (Doc Trox)
2/3/8
Served with various units in 2D Marine Division Nov. 91 to Mar 95 and April 98 to Jan 01 with 3/8 during their Med Cruise 2-99 in Kosovo and Turkey. Naval Environmental and Preventive Medicine Unit No Seven (NEPMU 7).
Naval Air Station Sigonella Italy
PSC 824 BOX 2760
FPO AE 09623-2760
Comm: 011-39-095-56-3994
Fax: 011-39-095-56-4100
DSN: 624-3994
dtroxtell@nepmu7.sicily.navy.mil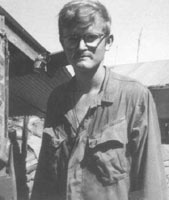 Looking for Doc Ward
"Doc" was a Grunt... served with India Company 3/5, 1st Marine Division Viet Nam 1/69-8/13/69. During my tour we had 2 corpsmen, the first one I only knew as "tons of fun"... the second one was a Doc Ward came over from Canada to serve with us. Both these Corpsmen upheld the highest honor of Valor, and as the saying goes, we loved our Corpsmen.
It would be so special to me if I could locate these guys, especially Doc Ward. I owe my life to him as do many a grunt. 1st platoon had got caught in the meatgrinder in a place called "THE ARIZONA"... walked into the 90th NVA regiment.

After 30 years, India Company had our second reunion, and it would be an honor to have any Corpsmen who served with 3/5 to join us in these reunions. There are a lot of grunts that would love to embrace our Corpsmen, welcome them home and give them a long overdue "thank you."
I am going to enclose his pic. On behalf of all the GRUNTS that served in Nam, would appreciate any help locating any Brave Corpsmen that put their lives on the line to patch our broken bodies up. Thank You for your time and help.

Semper Fidelis and Welcome Home to all our Brother Corpsmen. Dennis Tenety, I 3/5 Viet Nam 1969.
(FMF Corpsman title by Redeye)